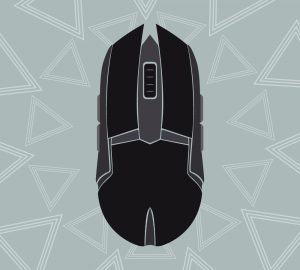 With around 8% of World Population being left handed it becomes quite comfortable for them to do simple task like using a mouse which are specifically designed for right handed people. 
Although they are moth which are specifically designed for the left handed people but they are very few in number. Luckily there is another category of mouse called ambidextrous mouses which are designed to be used by both left and right handed people. 
The best use of ambidextrous gaming Mouse comes in the shared environment like labs shared computer systems and cyber cafes. 
1. Logitech G903 – Best Ambidextrous Gaming Mouse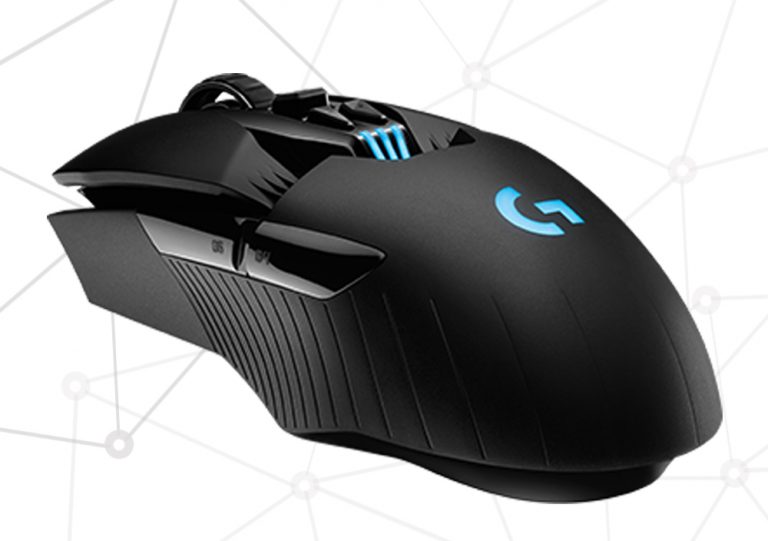 Right from the first look it looks nothing like an ordinary mouse with its pleasantly strange alienated looks. It feels more like a mouse from the future, with performance and features complimenting this statement.
It is a pro level mouse which is commonly seen in professional  gaming competition. It is personal favorable of many players and youtubers.
The logitech G903 is the refined version of previous generations of logitech mouse. It is the best mouse in the logitech series and shines in all direction be it design, Quality or performance.
PMW3366 optical sensor
200 to 12000 levels of DPI
Wired and wireless use (rechargable)
Wireless charging compatible
Advance tactile buttons
Max speed : 400 IPS
Acceleration : 40G
Report rate : 1ms
Cable length : 1.83 meters(6 ft)
Buttons : 11
Replacable buttons
Weight : 110g (3.9oz)
10g removable weight
Supports wireless charging
Customizable RGB lights and buttons
Quick left to right toggle
Design and Build Quality
The mouse has a symmetrical design with buttons at both sides. This is a medium sized mouse and ideal for medium to large hand sizes. The buttons has a gradual slope with very low hump making it ideal for any grip style.
Buttons of the mouse are well positioned. The left and right clicks on the top have a sharp and tactile click. The side buttons are heavy enough to not get clicked accidentally and light enough to be clicked easily. The scroll wheel has a good scroll steps and feels sharp, the mouse has free wheel mode for infinite scrolling and also supports horizontal scrolling. 
Top surface and sides are made of textured plasic with slight rubberised feel. The mouse has a very sturdy built with no cracking or rattling noise. 
Performance
The logitech G903 comes with PMW3366 optical sensor which is considered one of the most reliable sensor in the market. It has 200 to 12000 dpi range which can be quickly adjusted with the help of dpi buttons at the top.
This mouse has a very precise and fast tracking with no spinout and delay issues. The mouse is rated for the max acceleration of 40G and max speed of more than 400IPS with a report rate of 1ms.
Features
It comes with a very capable software which gives you great range of stabilizability. The mouse supports upto 5 different profiles and comes with an onboard memory, the buttons can be customized to any shortcuts, the mouse also supports multikey macros.
Its LED lights can be customized to predifined patterns or your custom color in the software. Using the LED lights can affect your battery life so the mouse has the option to put them completely off.
There is a 10g of removable weigh which comes in the box to make it havier or lighter as per your preference. The side buttons are magnetic and replacible and can be swapped with a non clickable mould to avaid accidental clicks on the other side.
2. Razer Lancehead Tournament Edition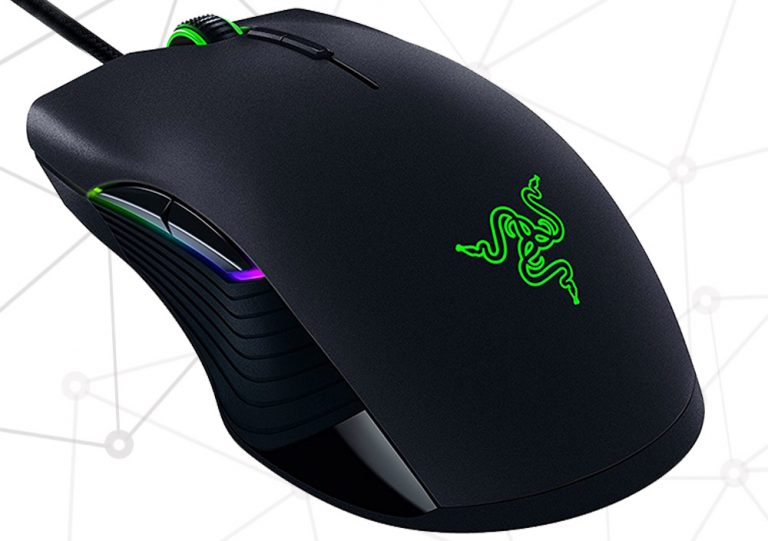 Razer has made its name in the gaming industry by delivering outstanding products and proving great gaming experiance.
Razer Lancehead is an ambidextrous gaming mouse which has the same extra-ordinary performance as it is expected out of razer. It is new and improved version of previously famous Razer Taipan.
It is a medium range mouse and probabily the best mouse in its price range. 
Upto 16,000 DPI 
Optical Sensor
Mechanical switches
Speed : 450 IPS
Acceleration : 50G
Report rate : 1ms
Cable : 2.1 meters (7 ft)
Buttons : 9
Weight : 104 g
Razer Chroma lighting
Onboard memory
Inter-device color synchronization
Design and Build Quality
Razer Lancehead is an medium size mouse which is suitable for both palm and claw type grip styles. It has a good weight distribution and weighs around 104 grams.
The top plastic is rubber coated and feels nice. The rubber pads at the sides gives it a firm grip and the lined indentions in that rubber grips makes it really comfortable to hold.
The left and right buttons have one of the lightest click without being too light to be pressed accidently. All the other buttons are well positioned and accissible with a sharp click. The scroll wheel has a very definitive scroll steps and gives a balanced high quality feel.
Performance
The lance head is epuiptted with an top of the line optical sensor which provides a flawless gaming experiance. Its 450 IPS maximum tracking speed makes sure you never have spinning issues. The mouse also has report rate of just 1ms which will give you a lag free operation. Overall as a gamer you would be totally satisfied with its performance.
Features
Razer Synapse is one of the most laid out and easiest software and allows you to customize various aspects of your mouse. It allows custom mapping of buttons and multiple profile setting. The mouse has onboard memory which allows storage of upto 4 different profile settings.
Razer mouse are known for their lighting so continuing the trend the mouse has got chroma lighting with various inbuilt lighting modes which can be customized through the synapse software.
3. SteelSeries Sensei 310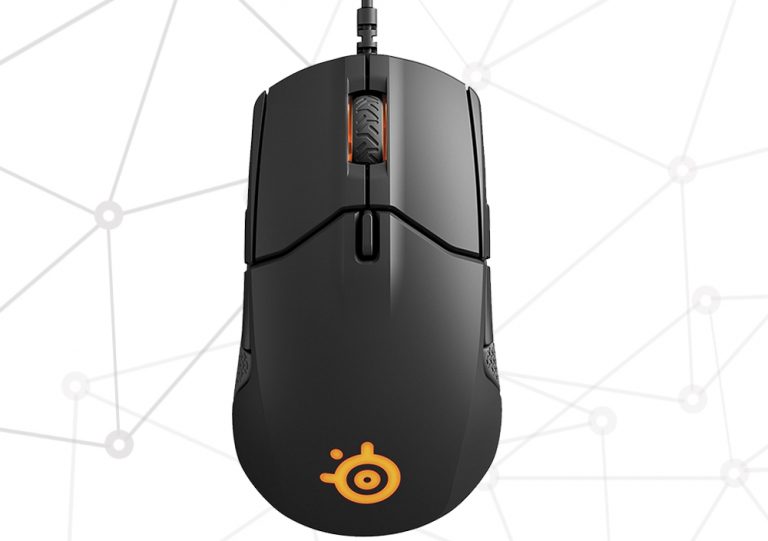 Steelseries Sensei 310 is the answer to the Razer Lancehead. Both are similarly priced and have similar specs, giving each other neck to neck competition. The most visible difference is the design and the shape.
Sensei 310 was made after the huge demand from the Steelseries fans fro a left handed mouse. The mouse has the perfect blend of features and performance. It is one of the most popular ambidextrous mouse and is counted amongst most sold mouse at amazon with great customer reviews.
100 to 12000 DPI range
Optical Sensor
Speed : 350 IPS
Acceleration : 50G
Report rate : 1ms
Cable : 2 meter (6.5 ft)
Buttons : 9
Weight : 92.1 g
Mechanical switches
2 Lighting zones
Design and Build Quality
Learning from the previous generations of mice, Steelseries have made many improvements in their design. First thing we notice is the left and right click buttons which are saperate from the main body and have a sharp response. The side buttons are easy to reach but have low treble. The scroll steps are a bit weak and the middle click is on the havier side. Overall it is a large mouse which is ideal for people with medium to large hands.
The upper half of the mouse is build of textured palstic and it is quite easy to get fingerprints. There is a rubber padding at the sides for better grip which feels really nice. Although the mouse comes with a 2 meters long cable which is light, flexible and smooth but not braided, which might affect the longevity of the mouse. 
Performance
The real power of Sensei 310 comes in the sensor performance. They have tried with laser sensors in the past but had some inconsistency issues. Now they have perfected the art of implementing optical sensor and they have literally nailed it this time.
The mouse glides through everything you throw at it with no sign of jitter, angle snapping or skipping. It is ideal for playing almost any kind of games and overall gives a decent gaming experience. 
Features
The mouse comes with a user friendly software with options to customize keys. You can also control acceleration, angle snapping and polling rate of the moues.
The mouse has two lighting zones which can be controlled individually or can be sinked. It allows you to create your own gradient which are nice and smooth. It comes with onboard storage which allows you to store mouse settings right into the mouse itself.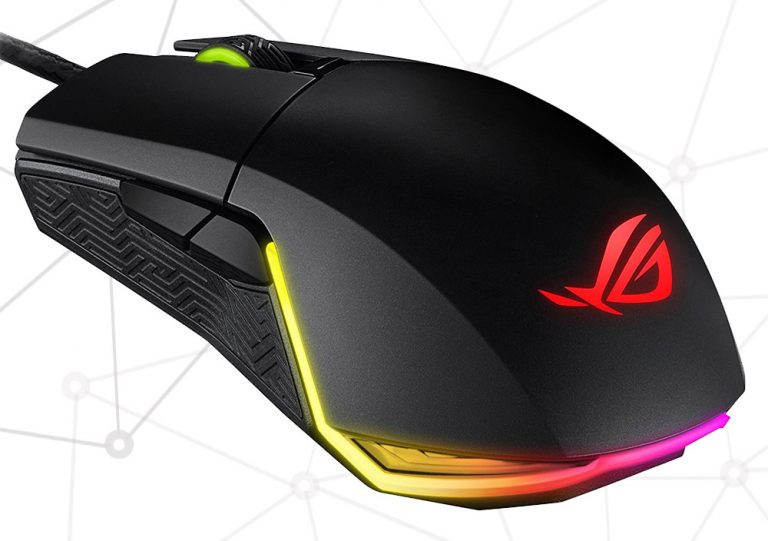 Among the list of all these ambidextrous mouse Asus ROG Pugio the most attractive looking. The mouse is priced is the sub-premium category and claims to give a premium performance.
Apart from looking good the mouse has got a great gaming performance with accurate tracking. 
It is one of the most customizable mouse in the list with option to change actual switches used inside as per your preference.
Upto 7200 DPI levels
Gaming-grade optical sensor
Speed : 150 IPS
Acceleration : 30G
Weight : 103 g
Buttons : 9
Replacable Omron switches
Syncronizable LED lights
Design and Build Quality
Like all the other ambidextrous mouse it comes in a symmetrical shape with side buttons at both the sides. It has a separate button design in which the left and right clicks are separated from the body.
Its buttons have sharp click and good amount of treble, the scroll wheel has a grooved rubber pattern at the top. Side panels of the mouse are padded with rubber like material. It has an overall blend of smooth and sharp edges which fits perfectly in hand.
Performance
In terms of performance this mouse delivers everything you expect from it. It is powered by an optical sensor. As far as tracking is concerned, it is accurate and holds well on higher as well as lower DPI settings.
Features
It supports Armoury software which enables you to control all the macros customizations  and light settings. You can also disable your side buttons depending on your needs and uses.
The side buttons are magnetic and can be swapped with unclickable plastic housing if you don't want to use them. The mouse comes with extra set of Omron switches with different clicking resistance. The extra switches can be swapped with original one like a lego.
Overall it provides great customization and usability and one of the best looking and brightest mouse and a very good option for your next mouse.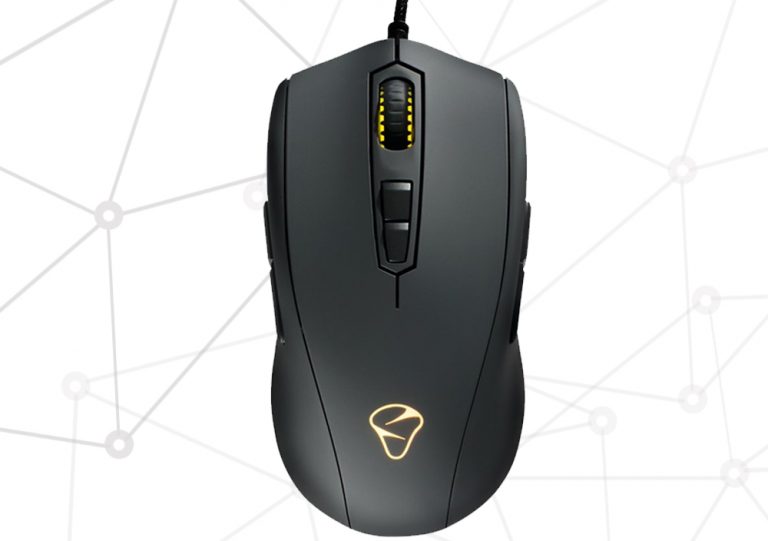 Till now all the mouse mentioned above are priced above 50 dollars, maybe some of you want the mouse as good as above in less than 50 dollars. 
Mionix Avior 7000 is a budget friendly mouse priced way below 50 dollars and has an ambidextrous design. 
It looks simple and suttle and has a really good performance as compared to similarly priced mouse. If you are looking for cheap ambidextrous mouse than this is the mouse for you.
Upto 7000 DPI levels
3310 Optical Sensor
Built in memory
16.5 million colors LED light
Cable : 2 meters (6.5 ft)
Braided cable
Buttons : 9
Weight : 110 g
Design and Build Quality
Mionix Avior 7000 is medium to large size mouse and comes with a very simple and clean design. It uses high quality machenical Omaron switches which gives good tactile feedback. Side buttons are easy to press and can be disabled from the software if you want to.
Performance
Given its price the mouse has got a very capable sensor which can easily handle various kinds of games especially FPS games. It has no apparant latency and acceleration issue and overall you would be satisfied by its performance.
Features
It has got 2 lighting zones, one at the scroll wheel and other on logo at the back. The lights are suttle and not to distractive and can be controlled with the help software.
The Mionix software is easy to understand and allows you to change different shortcuts, control lights and other small things. Overall if you are on a budget this is a great mouse to have.
Abyssus V2 is the Razors answer to the budget ambidextrous gaming mouse. It has all the features of a classical Razer mouse like near perfect shape and ergonomics along with great sensor performance.
The best thing about the mouse is inspite of being relatively cheap it doesn't feel cheap. The LED lights are suttle and looks great and overall improves the attractiveness of the mouse.
5000 DPI sensor
3 Color lighting
Quick DPI toggle buttons
Weight : 110 g
Cable : 180 cm
Buttons : 5
Design and Build Quality
Like every other Razer mouse, its shape makes it sit perfectly in hand. It is a medium sized mouse ideal for a medium sized hand. The side panels of the mouse have rubber grips which help in better grip and liftoff gameplay. The cable of the mouse is super light and flexible but is not braided.
Performance
It is equipped with an optical sensor which gives out a decent performance for the price range. In real time play the mouse had no spin out and acceleration issues. It overall gave a reliable and stable performance.
Features
Abyssue V2 supports Razer software which can be used to customize shortcuts and lighting. Apart from software customization it does not has any physical button customization as it is available in higher ranged mice, but again at this price range it is normal.
For more cheaper options check out the cheapest gaming mouse which doesn't suck.