Disclosure: As an Amazon Associate EssentialPicks earn from qualifying purchases.
Android tablets are known for their customization. Paired with a stylus, they can become a powerful drawing device.
Contrary to traditional drawing tablets such as Wacom Cintiq, where you just get a screen that needs to be connected to a computer in order to work.
With Android tablets, you get a full-fledged drawing device that allows us to draw anywhere we want.
There are a number of good Android tablets available in the market but most of them do not come with a stylus and even if they do, not all of them can provide a good drawing experience.
After closely analyzing a huge number of tablets, we have made a list of some of the most deserving candidates for being the best Android drawing tablets for artists.
Top Recommendations
Here is a quick look at the top recommendation for the android drawing devices.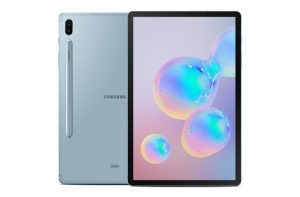 Samsung Galaxy Tab S6
Premium tablet
10.5 Inch display
2560 x 1600 resolution
AMOLED screen
S-Pen included
long-lasting battery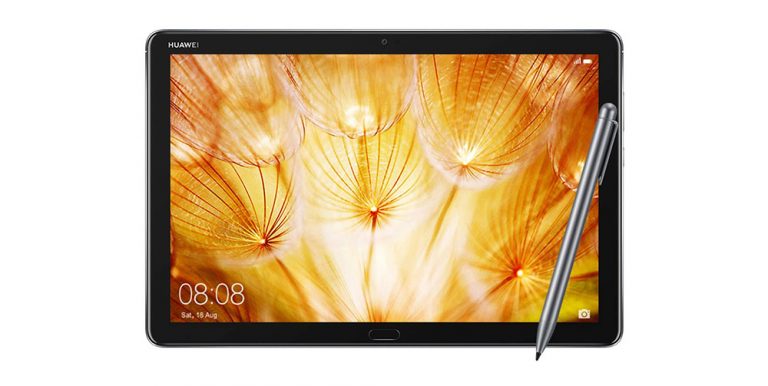 Huawei MediaPad M5 lite
Mid-range tablet
10.1 Inch display
1920 x 1200 resolution
Great stylus
Feature Packed
Premium build quality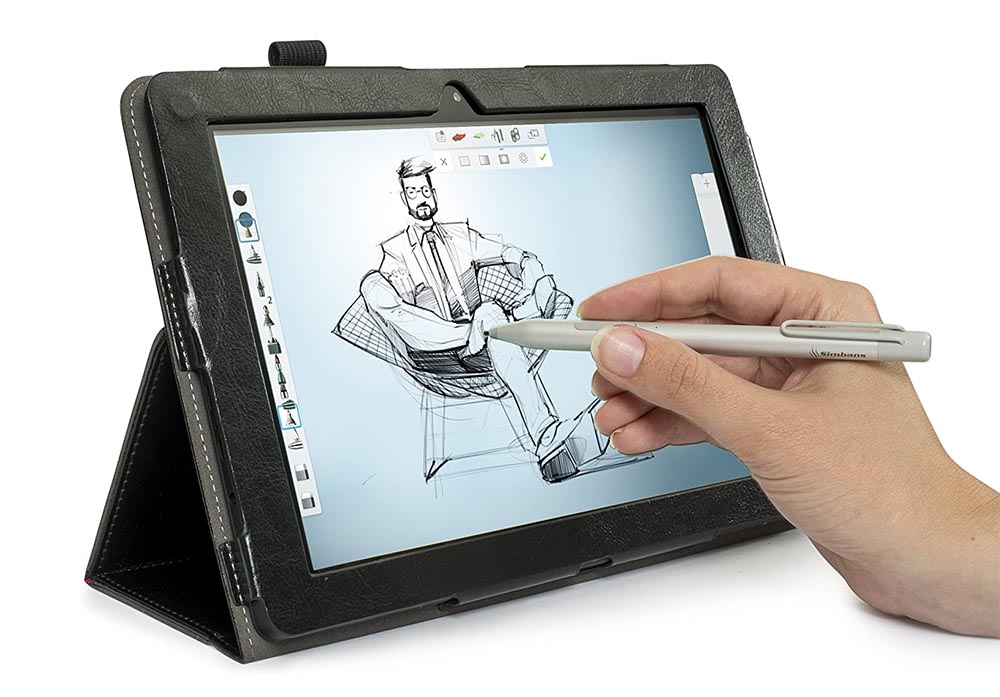 Simbans Picasso Tab
Budget tablet
10 Inch display
Cheapest drawing tablet
Good battery Backup
Stylus included
Can you use an Android tablet as a drawing tablet?
Yes! Definitely.
Lack of good drawing apps on Android was the main reason why people did not use to recommend Android tablets in the past. But the situation has completely changed in the last few years.
Nowadays there are plenty of good drawing applications available for Android that are as good as their iPadOS counterparts.
On the other side, Android tablets have also gotten much better – both in terms of features as well as the quality and responsiveness of the stylus.
01.
Samsung Galaxy tab S6

– Best Android drawing tablet with stylus
If you have ever wanted to know – "what is the best android tablet for drawing?" – the Samsung Galaxy Tab S6 is the Answer.
Samsung has been making Android tablets for a long time. With each new tablet, we get improved features, faster performance, and overall better build quality.
The Samsung Galaxy Tab S6 is one of the most refined tablets made by Samsung. They are a good alternative to the Apple Ipad Pro.
Samsung Galaxy Tab S6 Screen
Starting with the screen, the Galaxy Tab S6 comes with a 10.5 inch AMOLED display, which is hands down the best display you can get on a tablet. It does not flicker allowing you to draw over it over a long period of time without your eyes feeling tired.
The color accuracy and contrast are one point, and the screen is bright enough to be comfortably used in a bright outdoor environment.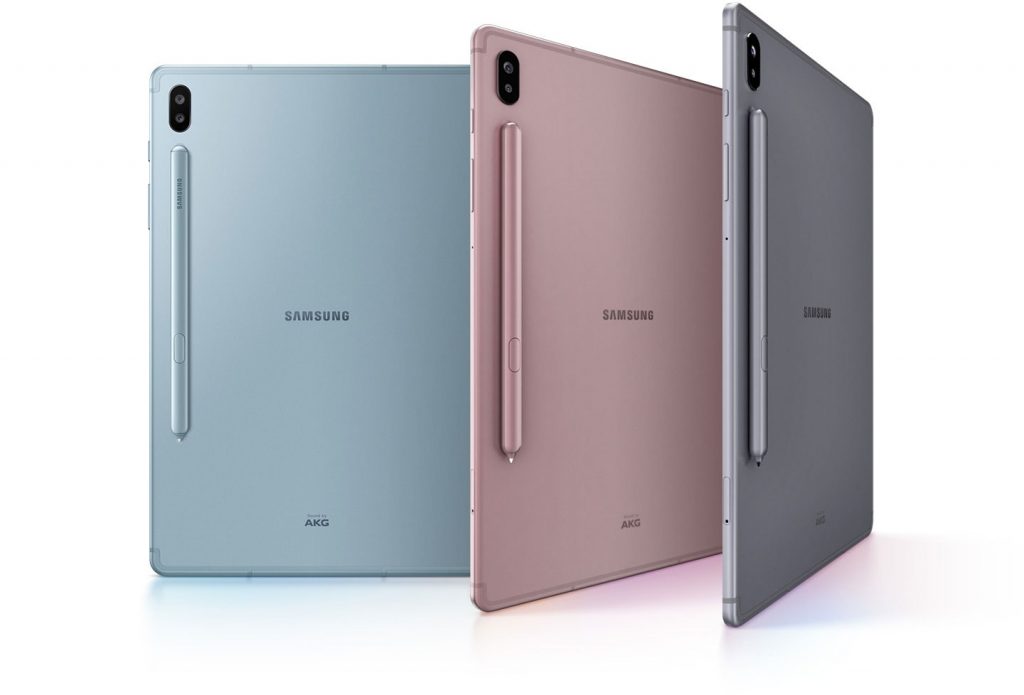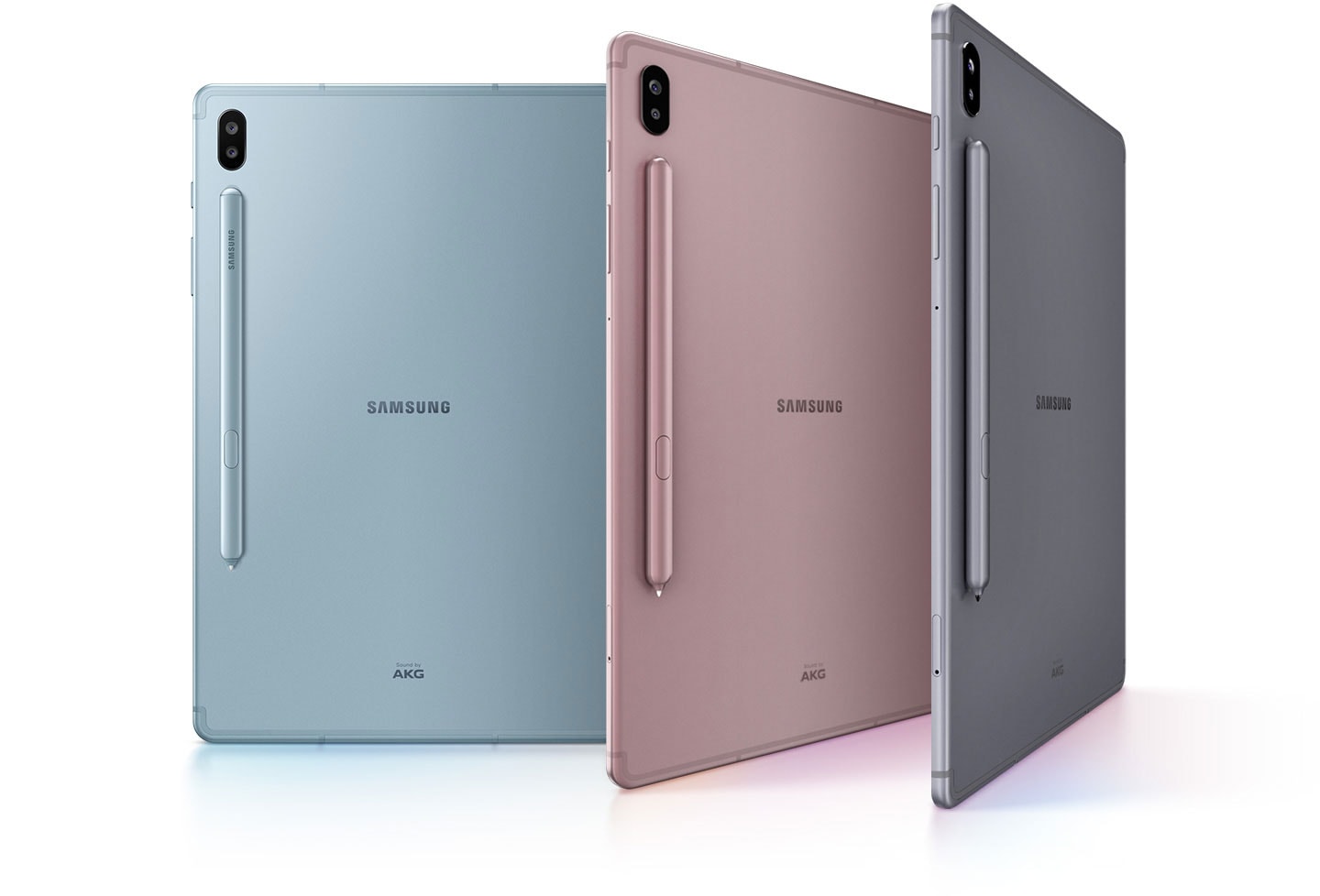 Samsung has done a major redesign of this tablet and made it look and feel more premium. The tablet is super thin and supports a number of accessories such as keyboard cover that increases its functionality.
Samsung S Pen for Galaxy Tab S6
Talking of S Pen, the general shape and feel of the S Pen have changed. Now the Pen is metallic which feels really nice to touch and gives a well built hefty feel.

Samsung has also made the pen flatter from both sides making it easier to magnetically attach it at the back of the tablet.
Overall you are getting a premium drawing tablet that is compact and portable – allowing you to draw stuff on the go. The tablet has a very good battery life and supports fast charging as well as wireless charging.
If you are an artist looking for an top of the line drawing tablet, Samsung Galaxy Tab S6 is hands down the best choice.
PROs
Portable, slim and powerful
Redesigned stylus with faster response time
S Pen comes included in the box
10.5 inch AMOLED screen
Samsung Dex support
Long battery backup
CONs
No headphone jack
Keyboard accessory needs to be purchased separately
02. Samsung Galaxy Tab S6 Lite – Most value for money Android Tablet for Artist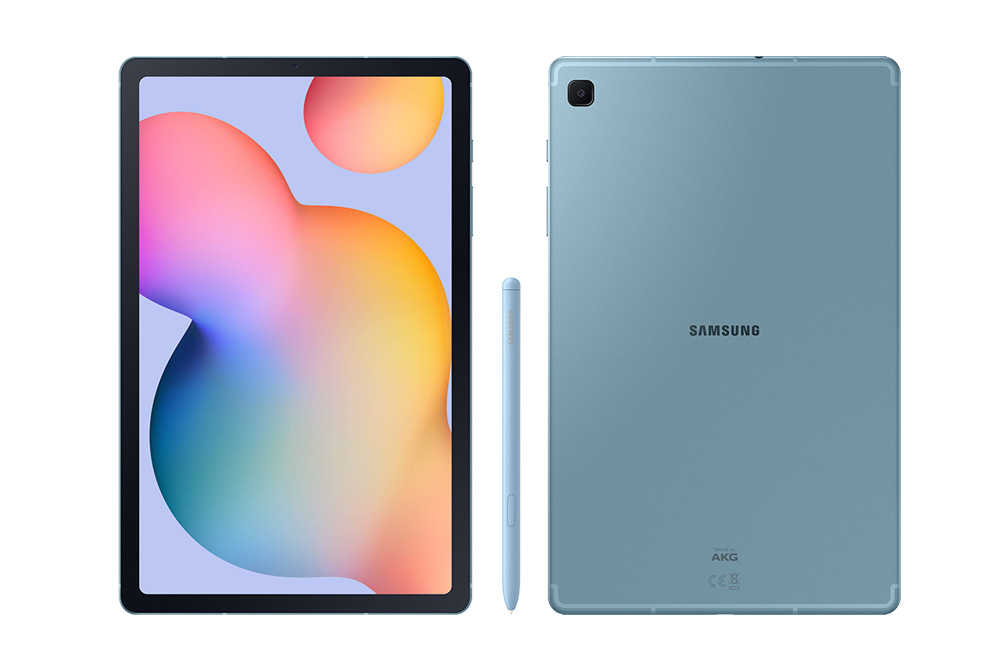 If you like the compact form factor and slim design of the above mentioned Galaxy Tab S6 but don't want to spend the money that it costs, you are in luck!
Samsung recently introduced the Samsung Galaxy Tab S6 Lite. As the name suggests, the "Lite" version is essentially a trimmed down version of the Galaxy Tab S6.
Meaning you get the same super-thin tablet with minimum bezels around the screen along with the support for the Samsung S Pen, all at a cheaper price making it a great option for artists.
How they have brought down the prices?
The Samsung Galaxy Tab S6 Lite comes with a mid-range processor that may not be as fast at the non-lite version. But still, it is sufficiently powerful enough to handle day to day tasks.
Other than the processor the Samsung has managed to reduce the price of the tablet by removing all the not so important features from the stylus such as wireless charging and air gesture.

The good thing is, you still get the fast and accurate tracking as well as support for pressure and tilt sensitivity.
Other than that the screen is not AMOLED but still displays better and more accurate colors than displays of any other tablet in this price range.
Overall, all the compromises are made in a very thoughtful manner which results in an excellent drawing device will all the features that you need.
The Samsung Galaxy Tab S6 Lite is definitely one of the best value for money tablet you can get right now.
PROs
Modern design
Thin bezels around the screen
Stylus Included with the tablet
Good battery life
Most value for money
CONs
No place to store the stylus
Dual speakers instead of quad
03. Lenovo Tab M10 Plus – Powerful processor premium body sleek design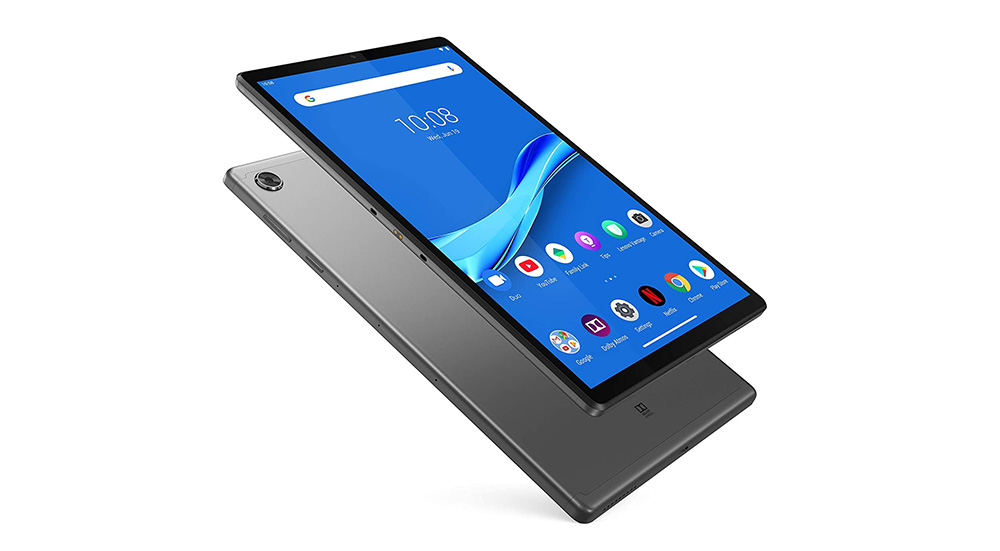 Lenovo is a well-known brand that makes some of the really good Android tablets that are worth looking into.
Finding a mid-range tablet is quite difficult as you have very limited choices.
You either find older outdated models of Samsung tablets that have last generation specs and features. Or you find tablets from lesser-known brands with questionable reliability and literally non-existent after purchase support.
The Lenovo Tab M10 is one of the few options in the market that comes from a well-known brand that is specifically made for people looking for a good mid-range tablet.
It has the latest generation features and modern design with a thin form factor and minimal bezels. In terms of power, it rocks a 2.3 GHz octa-core processor which easily slices through your day to day tasks.
With that said the tablet is not specifically made for the artist but has all the features you need for drawing and sketching.
Lenovo Tab M 10 Stylus
The Lenovo Tab M10 does not come with a stylus in the box, so you have to purchase the Lenovo stylus separately.
The tablet comes with a 32 GB of internal storage but has an expandable SD card slot. Other than that you get a 10.3 inch Full HD display and a long-lasting battery.
PROs
10.3-inch full-HD screen
SD card slot
Good speakers
Long-lasting battery
Good Build Quality (metallic body)
Great value for money
CONs
Stylus needs to be purchased separately
Low internal memory by today's standards (32 GB)
04. Samsung Galaxy Tab s4 – Flagship on discount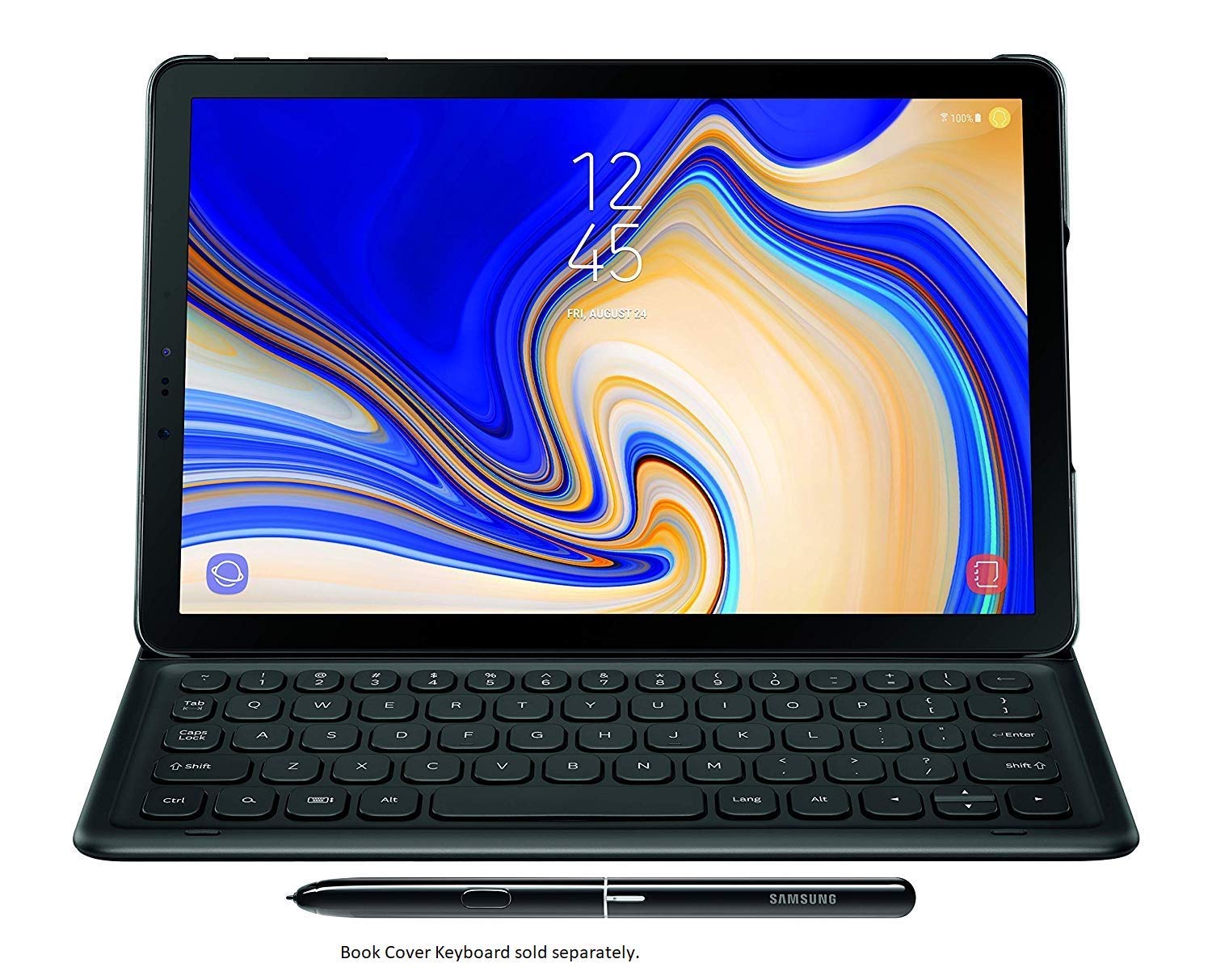 The Samsung Galaxy Tab S4 is another great tablet made by the same company. It was the previous best Android tablet before the arrival of Galaxy Tab S6.
Talking about the screen, it comes with an AMOLED display made by Samsung itself. These types of screens are known for their beautiful colors which gives a great multimedia experience.
Stylus for Galaxy Tab S4
The Samsung tablet comes with the s-pen, that kind of resembles a real pen in terms of feel in hand. It is slightly wider than the Apple pencil which many artists prefer as it makes the stylus more comfortable to draw.
It uses the same technology which is used in Wacom pens. There is no battery inside as the pen works on EMR and does not need charging, ever.
The pen performs great in terms of line accuracy. There are no weird strokes issues, wobbly lines, and latency which could be found in other cheaper tablets. All these things together make it a great choice for drawing.
There is a single button at the side of the pen. Nibs at the front of the pen can be replaceable and the spare nibs are included in the box.
The Samsung galaxy tab comes with a unique feature called Samsung Dex which essentially transforms your tablet into a PC.
There is also an official keyboard accessory which makes the full use of Samsung dex, it is a good supplement if your work involves a little bit of typing. It comes at a decent price which is fully justified by all the great features this device has.
After the arrival of Galaxy Tab S6, the prices of Tab S4 has reduced greatly making it great value for money.
PROs
Powerful processor for a lag-free experience
Fast charging enabled
Accurate stylus with lag-free drawing
Free s-pen included in the box
10.5 inch AMOLED screen
Samsung Dex supported for a laptop-like experience
CONs
Only available in black
No wireless charging
Keyboard accessory needs to be purchased separately
05. Huawei Mediapad M5 Lite – The Samsung alternative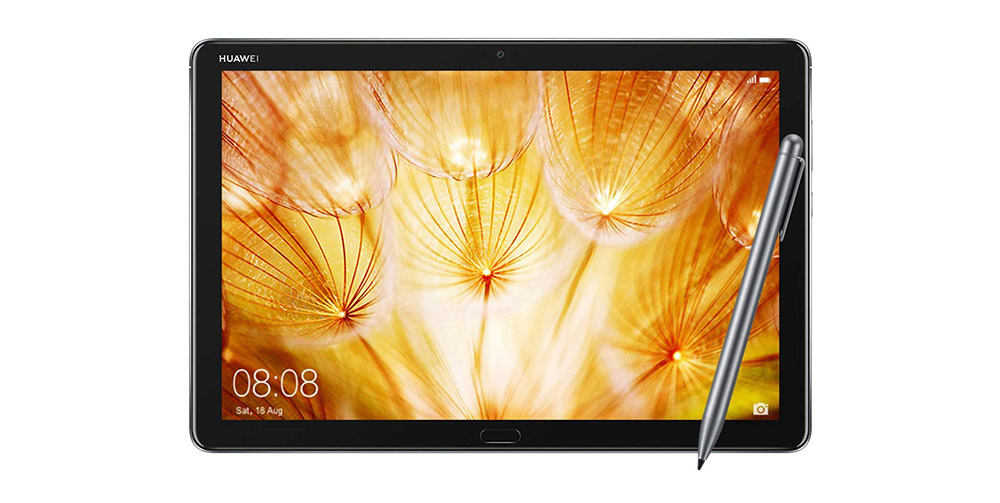 Huawei is popular for pushing design boundaries and coming with a high-end device with a cheaper price tag. The Huawei Mediapad M5 Lite follows the same footprint.
It comes with a super-high resolution of 1920 x 1200 pixels on a 10.1-inch screen. The bezels around the screen are very thin for maximum productivity.
The tablet comes with a pre-included pen with 2048 levels of pressure sensitivity. The Pen tracking is very accurate and fast which contributes to a great drawing experience.
(*Note – in some countries the stylus is not included with the pen, so you need to purchase it separately.)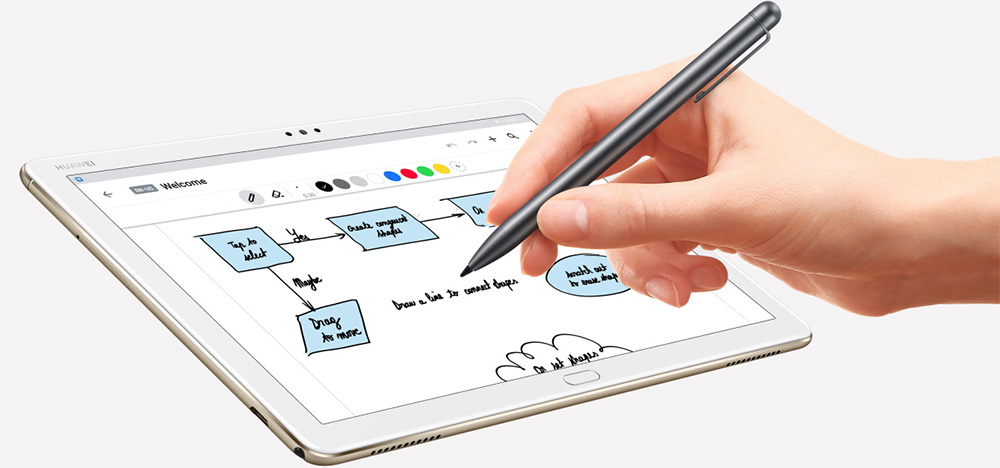 The pen works fine in all the application but some apps do not support pressure sensitivity.
A separate keyboard accessory is also available which plugs with the device using the connector pins at the bottom. The keyboard accessory has a tablet stand at the back which is very handy.
The tablet supports the quick charge and has a massive battery which lasts a long time. Overall it is a great Samsung alternative that provides equally good features at a far cheaper price.
PROs
10.8 inch 2560 x 1600p screen
Fast charging enabled
Pen with tilt support
Long-lasting battery
CONs
The pen needs to be charged
Only a few apps support pen tilt
06. Samsung galaxy tab A with s pen support – The budget Samsung tablet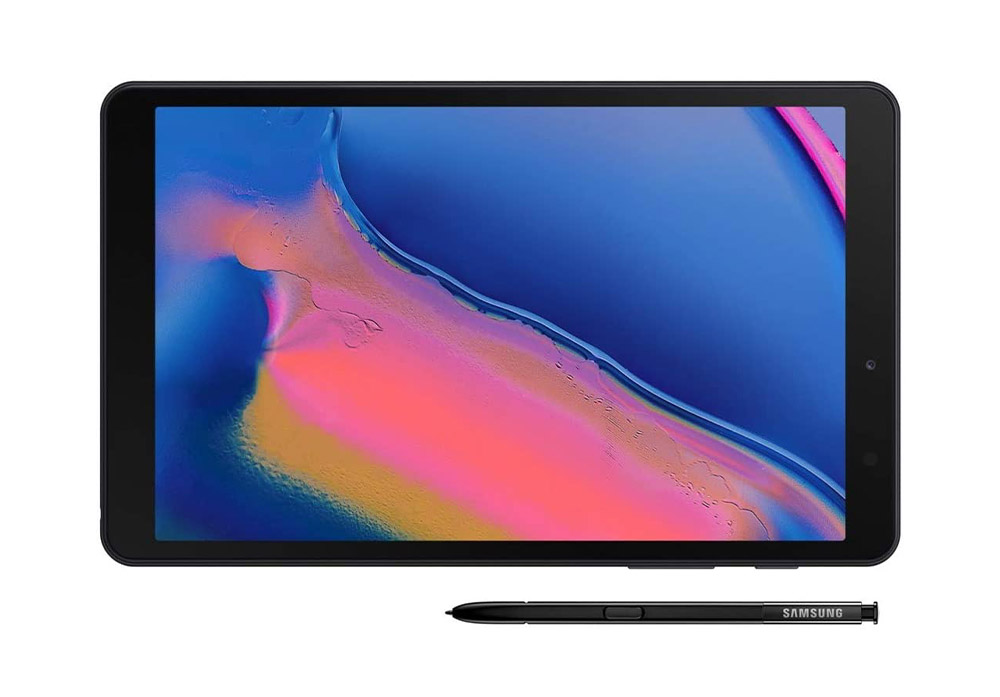 The top of the line Samsung tablet comes with a hefty price tag which may be a little too much for artists looking for a budget tablet.
Seeing a growing demand for the mid-range tablets, Samsung has come with its new Galaxy Tab A.
The Samsung Galaxy tab A comes at almost half the price of the Samsung Tab s6 but still has almost every feature that you need for writing and drawing.
Starting off with the display – Tab A comes with an 8 inch HD LCD display with bright and vibrant colors.
One of the biggest selling points of this tablet is the S-pen experience is the same as what you would find on the top of the line Samsung tablets.
S Pen has a near-perfect tracking and fast response rate. The stylus can be used for both drawing as well as writing purposes.
PROs
8-inch full-HD screen
S pen pre-included in the box
Consistent and reliable Stylus
Long-lasting battery
Good value for money
CONs
LCD screen instead of AMOLED
mono speaker (not stereo)
07. Simbans Picasso Tab – Budget tablet that exceeds expectation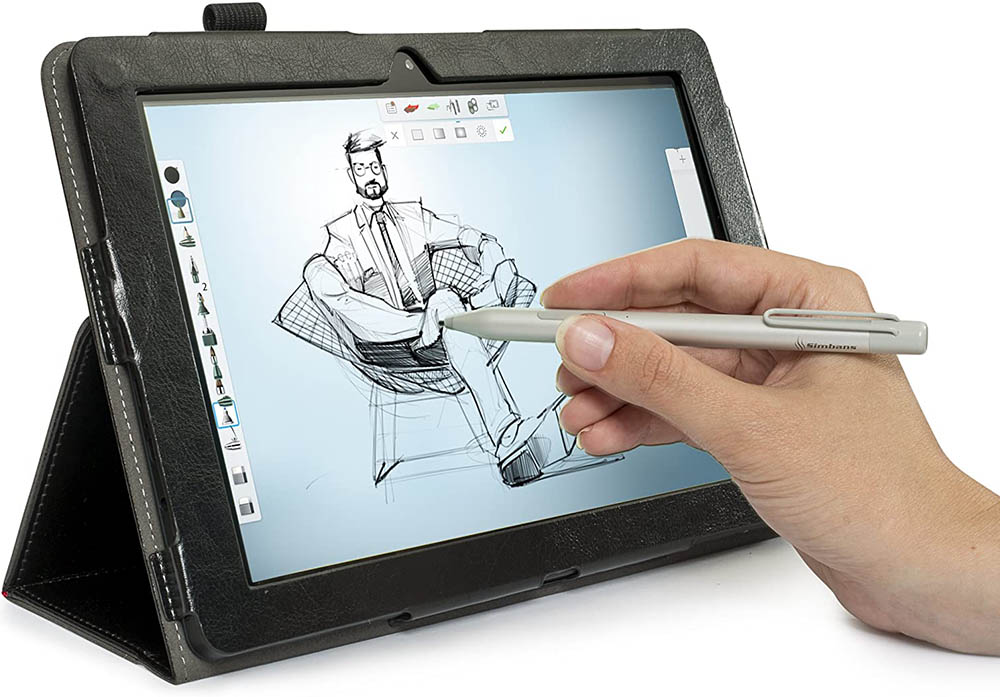 If you are looking for a good drawing tablet for your loved ones or yourself that has an excellent drawing performance along with a cheap price tag, the Simbans Picasso Tab is a perfect choice.
Simbans Picasso Tab is specifically made for artists and comes with a 10 inch IPS display with bright and vibrant colors. Unlike many other tablets, the stylus comes free in the box along with a tablet case.
To avoid the screen to be scratched with the pen, the Simbans Picasso tab comes with a pre-applied screen protector.
The tablet supports all the major Android drawing applications, with apps like Autodesk Sketchbook preinstalled on the tablet.
Power and Performance
In terms of power and performance, Simbans Picasso Tab is obviously a budget tablet and may not be as powerful as premium tablets. But still, it is powerful enough to easily handle large drawing files and multiple paint layers and other day-to-day tasks.
The tablet has a decent battery life and comes with a USB-c connector which is very convenient.
Overall, if you do not want to spend a lot and still want a great drawing experience, the Simbans Picasso Tab will meet your expectations.
PROs
10-inch IPS display
Great value for money
Stylus included in the box
Comes with a Pre-applied screen Protector
Pre-installed Autodesk Sketchbook
Sufficiently powerful for day to day task (browsing, streaming)
Specifically made for artists
comes with a tablet cover
CONs
No battery-free stylus
No pressure sensitivity on the pen
Runs on an older version of Android
Bad speaker quality
08. Chuwi Hi9 Plus – cheapest Android drawing tablet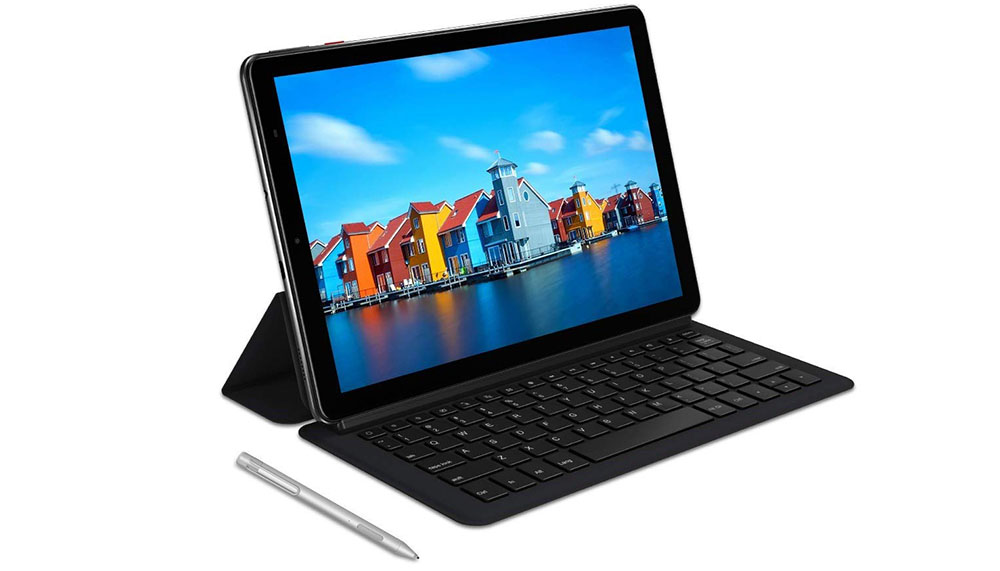 One of the main reasons why people Like Android tablets are – they provide great features at relatively low prices. But still, tablets like Samsung Galaxy Tab S6 can cost significant mont of money.
If you are looking for the cheapest drawing tablet that has a stylus input then Chuwi Hi9 Plus is the tablet for you. Even though it is an entry-level budget tablet, it stills comes with a 10.8 inch 2560 x 1600 resolution.
The same resolution that can be found in premium android tablets, which is impressive.
Chuwi Hi9 Plus comes with an entry-level processor that is powerful enough to run heavy drawing applications.
Chuwi Hi9 Plus Stylus
The stylus that comes with the tablet is pre-included in the box and has 1024 levels of pressure sensitivity. Other than the stylus it tablet also comes with a folio keyboard cover and surprisingly that is also included in the box.
Now when it comes to drawing performance, the stylus is not as good as what you would find in a premium drawing tablet. But still, it is sufficient enough for most beginner artists.
Overall it is a great value for money and you get a lot of stuff for what you pay. If you are looking for the cheapest entry levels basic tablet, this is the right choice.
PROs
10.8-inch IPS display
2560 x 1600 resolution
7000 mAh battery
Stylus included in the box
Cheapest Android drawing tablet
CONs
Average drawing performance
No pressure sensitivity on the pen
Runs on an older version of Android
Bad speaker quality
Guide – How to find the right Android drawing tablet
One of the most important things to do before getting a tablet is to figure out what features you actually want. Not all the tablets are the same and every single one of them has their own set of features.
Here are some of the key areas you should look at before getting an Android tablet for drawing.
Display size/ Type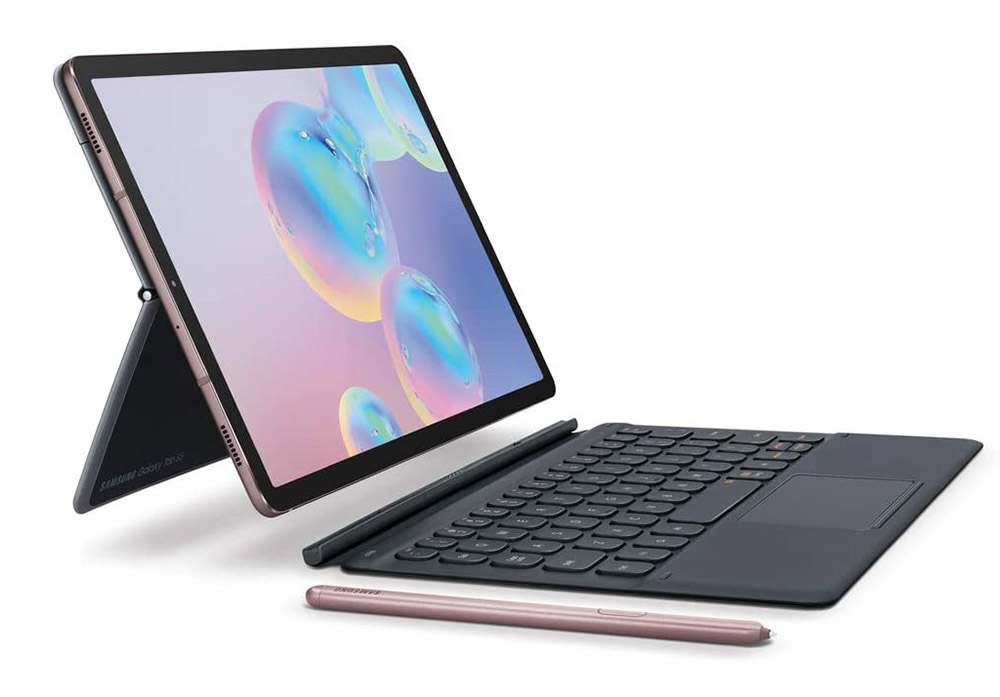 10.5 inches is considered an ideal size for a tablet. If you get a bigger tablet you may have to compromise with portability. Similarly, if you go with a smaller screen you will not get enough area to work with.
The tablet screen comes in two types – LCD and AMOLED. LCD screen mainly comes with cheaper tablets, whereas the AMOLED screens come with more expensive tablets.
The AMOLED screens are considered better due to their ability to create perfect black colors which improves the overall quality of colors. AMOLED screens also consume less power, giving better battery backup.
Battery backup
Battery backup is one of the most important features in the tablet. The whole point of getting a tablet is portability. A tablet with poor battery performances really limits their uses – especially outdoor uses.
Fast charging is another feature which plays a big role. Tablets have bigger batteries than smartphones and it can take quite a while to get your device fully juiced up. Fast charging drastically reduces the charging time.
Stylus/ pen
One of the most important things you want in your pen is the consistent-reliable strokes. It is very easy to get too fancy and start comparing the pen-based on pressure sensitivity or tilt support but if they have basic issues like line jitter than you will have a hard time drawing stuff. The S-Pen which comes with Samsung devices is great in terms of consistency of lines.
Next comes the pressure sensitivity which makes the line thicker or thinner based on the pressure you apply. Some pens come with tilt support but that is only supported in few apps.
Many pens come with one or two buttons at the sides which work as a shortcut -mainly uses to switch between pen and eraser and can be very handy.
Last but not least – some stylus is an active stylus whereas others are the passive stylus. The active stylus has batteries inside which needs to be charged.
The passive stylus does not need to be charged and needs no maintenance. Ideally, you want a passive pen where no charging is required – but the active stylus battery can last weeks on a single charge, so both are equally good.
Processor – A better processor will make your experience better especially in multitasking.
Thickness
Talking about important things, here is something which is not really important but still brands try to make it one. A thin tablet looks cool and feels nice but after a certain point, it starts to affect the device. You don't really want a lower battery capacity just to make your tablet look thin.
Related:
Standalone drawing tablet
Samsung Galaxy Tab S6 vs Apple iPad Pro
Apple Pencil vs S Pen