Disclosure: As an Amazon Associate EssentialPicks earn from qualifying purchases.
---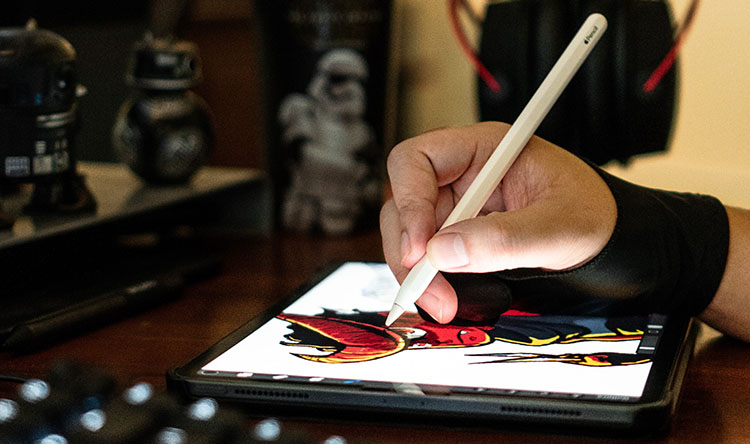 If you are searching for a digital drawing/writing device you must have come across Apple Pencil and Samsung S-Pen.
They are two of the best styluses on the market right now and come with best-in-class pen tracking and super-fast response times.
In this Apple Pencil and Samsung S Pen comparison, we will find out – which stylus provides a superior drawing and writing experience.
We will also help you figure out which of the two styluses is a better fit for your usage.
Apple Pencil – 1st gen. vs 2nd gen.
The Apple Pencil is available in two variants, the first-generation Apple Pencil, and the second-generation Apple Pencil.
As the name suggests – the second gen. variant is the more advanced of the two. Here is a quick comparison.
First Generation Apple Pencil

The first Gen. Apple Pencil comes with all the essential features you need for a good pen experience. It has great pen tracking and comes standard with features such as pressure and tilt detection.
It has a rechargeable battery and charges via Apple's lightning charger which is plugged at the back.
Second Generation Apple Pencil
The second generation of Apple Pencil builds on top of the first gen. It has a faster response time, quicker pairing, and advanced features such as wireless charging.
Unlike first gen, the second-gen Apple Pencil can be magnetically attached to the side of the iPad while not in use.
Most of the newer iPads including Mini, Air, and Pro models come with support for 2nd gen Apple Pencil.
Comparing the raw drawing and writing performance of the two models, there is not that big of a difference between pen tracking, pressure, and tilt sensitivity.
It is just that 2nd gen is more convenient and has a better overall user experience.
Apple Pencil – iPad Compatibility

Apple Pencil 2nd Generation
iPad mini 2021 (6th generation)
iPad Air (4th and 5th generation)
iPad Pro 12.9 inch (3rd generation and later)
iPad Pro 11 inch (1st generation and later)

Apple Pencil 1st generation
iPad (6th, 7th, 8th and 9th generation)
iPad Pro 10.5 inch
iPad Pro 9.7 inch
iPad Pro 12.9 inch (1st and 2nd generation)
iPad Air (3rd generation)
iPad Mini (5th generation)
Samsung S Pen – new and old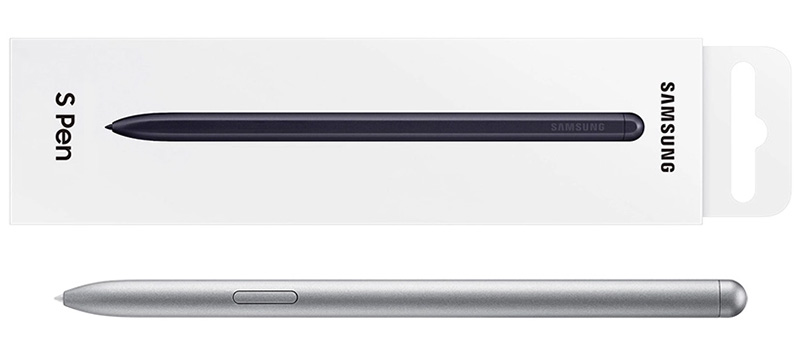 Over the years Samsung has launched many variants of their S Pen. For this comparison, we will consider some of the recent S Pen launches that come with their newer tablets and smartphones.
Samsung S Pens can be roughly categorized into two groups.
The S Pen that comes with the Samsung Note series of smartphones
S Pen that comes with Samsung Tablets

The S Pens that come with Samsung smartphones are generally smaller in size and S Pen that comes with Samsung tablets is larger and comparable to a regular pen or pencil.
For the last few years, Samsung has been constantly improving its S Pen. But until now they have not been able to match the speed and performance offered by Apple Pencil.
But that changed with the release of the S Pen that came with the Samsung Galaxy Tab S7+.
The Samsung Galaxy Tab S7's S pen matched the performance offered by the Apple Pencil, and the Galaxy Tab S8 model S-Pen surpassed Apple Pencil in stylus latency.
With the basic intro out of the way let's dig into the details and find out which is a better stylus.
Shape and design
Traditionally the Apple Pencil resembles a real pencil and the S Pen has a form factor similar to a generic ballpoint pen.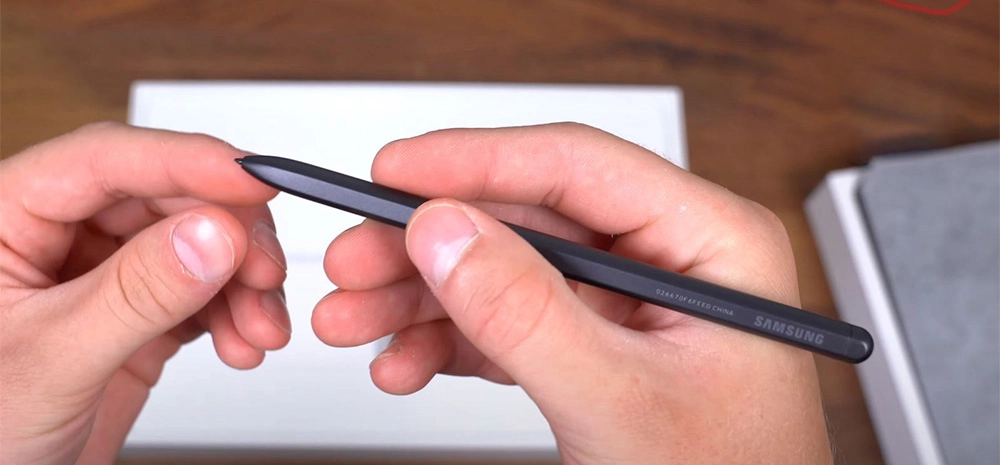 But the new S Pen and the Apple Pencil are very similar to each other in overall shape, size as well as weight. Both the styluses have a cylindrical body with a flat face.
This flat face is used for magnetically sticking the stylus to the tablet where they charge wirelessly.
Lengthwise the Apple Pencil is a few centimeters longer in comparison to S Pen. The Apple Pencil is also a little wider.
In hand feel
The Apple Pencil is slightly textured with a soft touch body. The S Pen on the other hand is smooth and slick.
Overall the Apple Pencil has a more solid in-hand feel in spite of both the stylus being made of plastic.
The S Pen does not feel bad either, comparing the S Pen to their older designs and models and the newer pen feels more premium and better constructed.
Pressure and tilt sensitivity
The increase in the thickness of the strokes depending on the applied pressure on the stylus is called pressure sensitivity.
It makes your handwriting and sketches look more natural and true to life. Both Apple Pencil and S Pen have equally good pressure sensitivity.
Tilt Sensitivity – Tilt sensitivity is primarily used for shading by tilting the stylus. The Apple Pencil, as well as the S Pen, has tilt recognition enabled and works equally well.
What you should know is – although both the stylus supports tilt sensitivity, there are still many apps that do not have the support for tilt sensitivity.
This is not a big deal for those who use these styluses for writing purposes but if you are an artist, you should keep that in mind. The good news is many a number of apps have already enabled support for tilt sensitivity and many more are currently working on it.
Shortcut Buttons
Shortcut Buttons allow you to quickly switch between pen and eraser. Some apps also allow you to customize the button to the shortcut of your choice.
The Apple Pencil has a touch-based shortcut button whereas the Samsung S Pen comes with a physical shortcut button.
Performance – Latency and Response time
Your pen experience, how natural and organic it feels, is determined by the latency of the stylus and the response rate of the tablet.
To track the lines drawn by the stylus, the tablet captures snapshots of the pen location and the stylus records the pressure and tilt levels.
This data is sent to the processors which order the drawing application to display the lines drawn on the screen. This process repeats over and over again hundreds of times a second.
Faster response time results in a more natural drawing experience otherwise you will have your lines trailing a few mm (millimeters) behind your pen tip which is not ideal.

Here is an example of two styluses with fast and slower latency. The stylus on the left has a fast response rate and the stylus on the right has a slower response rate.
See how the lines are drawn by the slower stylus trail behind the pen tip.
The second generation of the Apple Pencil has a pen latency of 9ms (milliseconds), whereas the Samsung Galaxy Tab S8 has a pen latency of 2.8 ms.
This ultra-fast pen response rate combined with the faster 120hz refresh rate on the iPad Pro and the Samsung Galaxy Tablets results in a buttery smooth drawing experience.
Watch out
Older models of Samsung tablets (S6 and below) have a slower response times.
Also, response times on iPad Air would be slower as it has a 60 Hz screen refresh rate instead of 120.
Overall you can say – in terms of pen latency, the current generation of iPad Pro and Apple Pencil combo and Samsung Galaxy Tab S8 and S Pen combo has a very similar feel and responsiveness to them.
Pointed tip of S Pen vs Blunt tip of Apple Pencil

If you observe the drawing tip of both the stylus you will see that the Apple pencil has a blunt tip. S Pen, on the other hand, has a pointed tip. Further, the S Pen comes with a hard tip and a soft-rubbery pen tip. With Apple Pencil, you get a single hard tip.
Due to the pointed tip, the strokes made by S Pen feels more accurate although both the stylus are equally good in terms of accuracy.
Palm Rejection
Both the stylus come to form very mature brands that have a lot of experience in making drawing and writing devices. The palm rejection has more to do with the tablet than the stylus itself.
Both Apple Ipad and Samsung Galaxy Tab come with good palm rejection and you will not face issues with either of them.
Parallax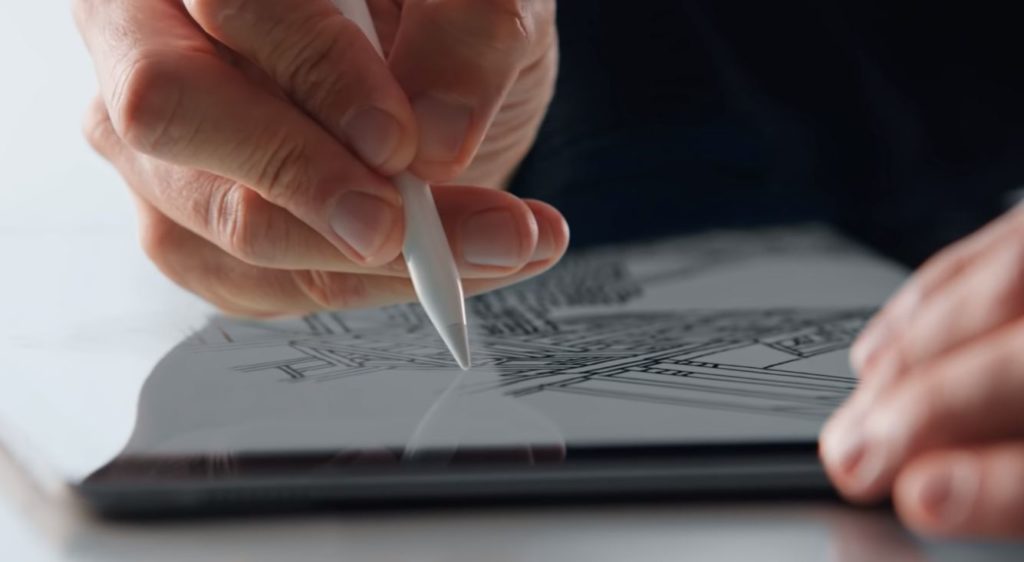 Parallax is when the strokes appear a few millimeters away from where the stylus tip is actually touching the surface. It mostly happens in cheap devices that use non-laminated screens.
Although parallax may not be a big deal-breaker, this issue can be found in cheaper old generation of iPads (iPad mini) as well as older models of Samsung tablets. Most of the newer tablets from the last two years come with laminated displays and do not face these issues.
Price – Apple Pencil vs Samsung S Pen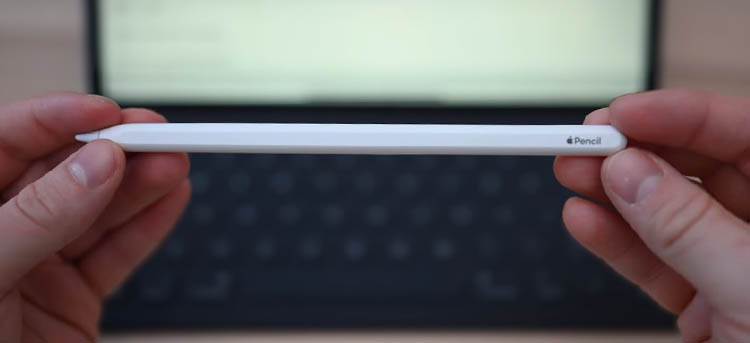 Every single model of Samsung tablet/phone which supports a stylus comes with a free S Pen in the box.
On the other hand, no model of iPad comes with a pre-included Apple Pencil.
Apple Pencil has to be purchased separately. You can click here to check its current price on Amazon.
Role of Operating System – iPadOS vs Android
Operating systems play a big role in choosing the right tablet. A few years back the gap between iPadOS and Android devices was huge.
As of now, things have come close and both operating systems are equally good in terms of overall user experience and choice of drawing/writing apps.
There are some iPadOS exclusive apps such as Procreate, which is one of the most popular drawing apps.
You won't find Procreate on Android and there are no Future plans to make Procreate available on Android either.
Similarly, Apps such as Affinity Designer/ Photo/ Publisher are available on desktops as well as iPad, but not on Android devices.
With that said, there are many popular apps such as clip studio paint and Autodesk Sketchbook that are available both on Android as well as iPads.
Plus Android has its own collection of popular drawing apps for android which is just as good as its IOS counterpart. Further, more and more IOS exclusives apps are now appearing on the Android store.
If you are only concerned with writing and taking notes then both Android and IOS app stores have some really good note-taking apps.
Overall verdict: Even though you can find great drawing apps on the Android side, at this point iPad Apps Store is more mature and has highly reputed iPadOS exclusive drawing apps.
Which is a better stylus for Drawing and taking notes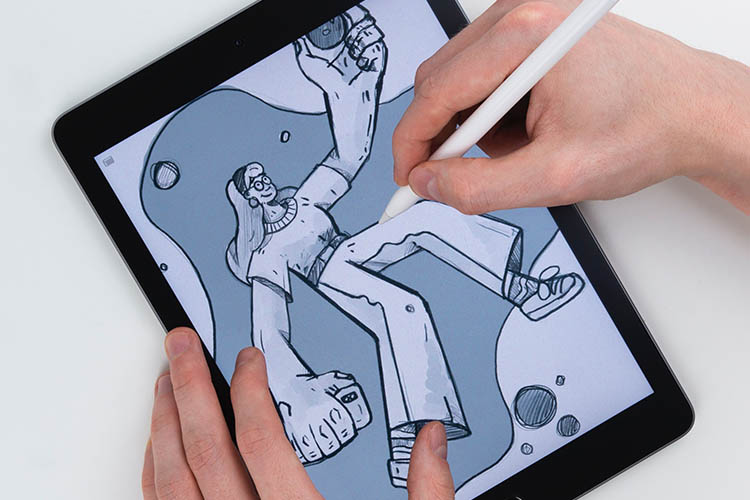 If you are an artist and looking for the right stylus to pick than Apple Pencil would be a better choice. That is exactly what we were recommending before, but after the arrival of the new S Pen and the Samsung Galaxy Tab S7+, Apple does not have the lead that they use to have before.
At present both the Apple Pencil and the new S pen are equally good in terms of speed, accuracy, as well as stylus sensitivity and you, will have a very similar drawing experience with both of them.
If you have to choose between the Apple Pencil and the new S Pen, we would recommend you to make your decision based on the operating system as both these styluses are vert similar with almost no difference in pen performance.
But if are picking between the older S Pen and the First gen. apple pencil, definitely go with the Apple Pencil.
Must read: Apple iPad Pro vs Samsung Galaxy Tab S7+ comparison
Related post:
How Apple Pencil works (Infographics)
How battery-free EMR based stylus work
Tilt sensitivity in stylus
Best standalone drawing tablet