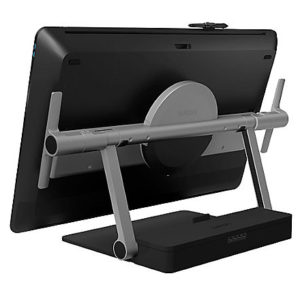 Unlike earlier days, tablets stands are quite rare to see these days. It is becoming a growing trend for tablet manufacturers to recommend getting a separate tablet stand. Even in the very expensive display tablets like Wacom mobile studio pro and Cintiqs we don't get any pre-included stands.
Keeping display tables flat on the surface is not only uncomfortable but also an open invitation to neck pain and fatigue. Tablet stands solve all these issues by providing ergonomic drawing positions and greater adjustability to give you comfortable working postures.
If you are looking for the right stand for your tablet and display tablets, we have got you covered. We have made a list of best tablet stands in the market which will give you everything you are looking for. These stands come at cheap as well as higher prices. You get what you pay for.
Cheap Vs expensive tablet stands
Like everything else tablet stand comes at cheap as well as expensive prices, but you can get great stands at fairly cheap prices.
The cheaper tablets are generally made of plastic and ideal for smaller/lighter tablets. They give you two or three adjustable heights. On the other hand, there are metal stands capable of supporting heaviest display tablets. They are generally made of metals and gives you more adjustment angles. Some of the stands also allow you to suspend your device on air and work on it at the same time.
Top Stands for Display Tablet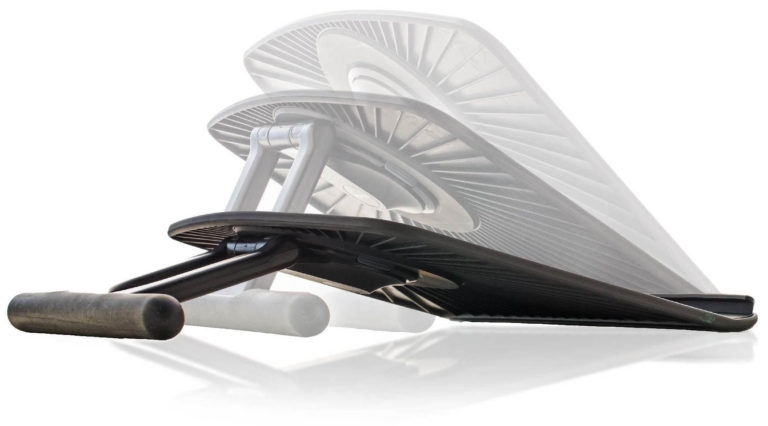 Artisul freestyle stand comes with Artisul tablets but also available separately. It can hold a wide variety of tablets small or heavy. It is made of plastic and has rubber pads at the front and its feet area to avoid it from slipping.
It has a little hook-shaped rubber padding at the front to avoid scratching the tablets.
It can stand up to almost straight 85° angle. The stand at the back can physically rotate in four directions, making it easier to stand at any angle. Although the tablet is quite firm, but it has the tendency to fallback when pushed back hard.
It can also be used as a laptop stand but its front grips only allow thinner laptops to fit in. The stand is thin and light enough to be portable. But if portability is your priority then you should take a look at the next tablet stand in the list.
Check Price on Amazon
2. Wacom Stand for mobile studio pro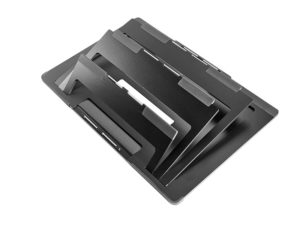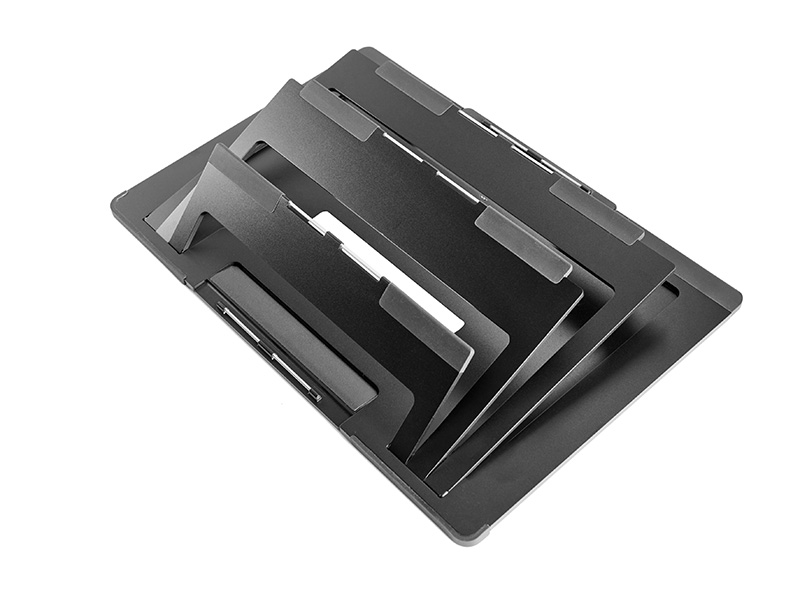 Wacom's mobile studio pro comes at a very premium price tag, but sadly it does not include a tablet stand. Mobile studio Pro is quite a heavy device for the cheaply available plastic stands and they also tends to make is bulkier.
Wacom has come up with their own solution and made a stand which is strong as well as lightweight.
The stand is made of brushed metal and has rubber pads on all its legs. It attaches itself to the device with the help of detachable laches at its base and legs. Once is it attached, it becomes the part of the device and thanks to its slim design it does not take any extra space which makes it portable.
The stand gives you 3 adjustable heights which are perfect for working over. If you have the mobile studio pro save yourself all the trouble and get the official stand.
Check Price on Amazon
compatible with: Cintiq 27QHD Touch and Cintiq 27QHD
So you own Wacom Cintiq display tablet and planning to get a new stand. Wacom makes its own stand custom made for Cintiq devices which works flawlessly.
Display tablets are very difficult to mount as they are heavy and often have so many cables coming out of them. The Wacom stand for Cintiq devices solves all these issues making your setup clean and clutter free.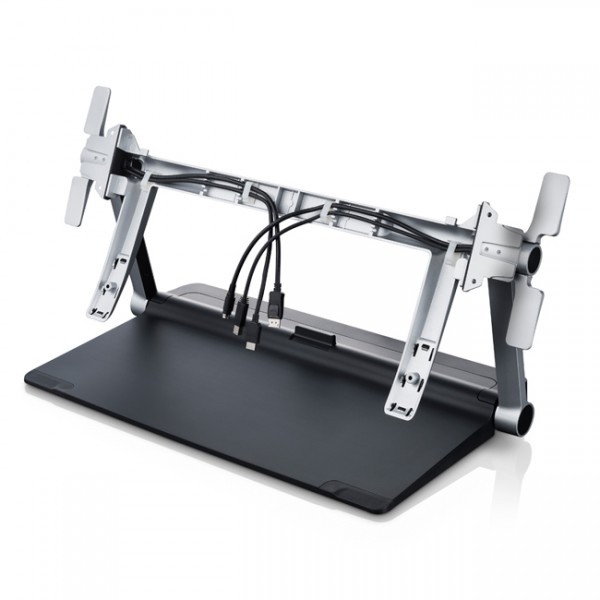 The stand is made of metal with a very secure and high-quality hinge. It allows you to use your display tablet at any angle without any wobble and other movements. It also allows your device to freely suspend in the air or lean over the table for better and more immersive drawing experience.
The stand comes with the preinstalled wires which pass through the hollow tubes of the stand. Other than that it comes with extra cover panels to hide all your wire inlets and open screws, making the setup look flawless.
It has got some wing-like structures at both the sides. These help to easily change and lock the tablet from one position to other.
you would be very satisfied with this stand and have a wonderful drawing experience using this.
Check Price on Amazon
Wacom stands are good if you want a strong and stable support for your device. But they are very restricted in their movement. The official Cintiq stand is great but what if you want greater movement and height.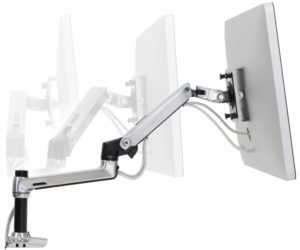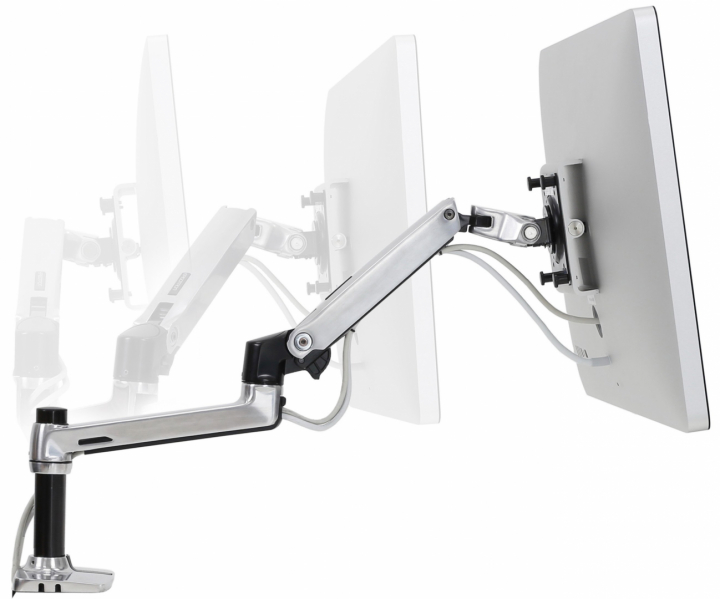 Lx desk mount was initially made for tv. screens but over time it started being used for mounting display tablets. It securely clamps to your table and does not occupy any space. It has a very flexible arm which allows you to move it in all the directions at any angle. One of the best features of this tablet holder is it enables you to use your device while standing. So if you want a better and more flexible stand than this is your best option.
Check Price on Amazon
We all know that iPads official stands are very limited in their usability as they can only stand at certain levels and angles.
Elevation Lab DraftTable Kit For iPad Pro is one of the best stand alternatives for iPads. It comes with three adjustable legs which give you multiple angles to work with. It comes with a pen holder and a nice palm rest. Its front face is made os some soft material which won't leave any scratches on your device. It is made of metal and has a very slim profile making it easy to carry around.
Although this stand is specifically made for iPad but it can also be used with other display tablets. One of the most important things to notice is that it will only work with devices which are thin and fairly light.
Check Price on Amazon
Since we are talking about stands, the Techmatte is one of the cheapest stands for iPad in the market. It is made of aluminum with a simple and clean design. 
It can rotate 270° can be set to any angle in-between with the help of the button at the side. It has an anti-slip padding at the base which also protects your device from scratches. It comes in white and rosegold color to match your iPad.
Check Price on Amazon
7. Max Smart Drawing 
Tablet 
stand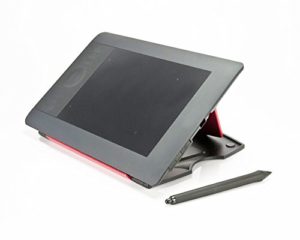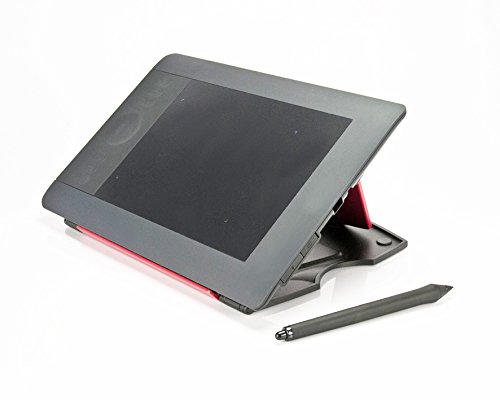 Max Smart is one of the cheapest tablet stands in the market who has got a ton of positive reviews on Amazon.
It is a simple stand made of plastic which can be used to hold from smaller to large size display tablets. It can be adjusted to six different angles those are 15°, 17°, 19°, 35°, 37° and 39°. It has also got some sort of anti-slip rubber pads which are not the best but good, given its price.
It comes in two colors Red and Black.
Check Price on Amazon