Disclosure: As an Amazon Associate EssentialPicks earn from qualifying purchases.
---

From the very beginning Apple iPads have been seen as an alternative to big bulky drawing tablets available in the market.
The newly released iPad pro looks very appealing so much so that some even consider it better than the Wacom Cintiqs.
So the question is, are iPads really ready to replace traditional drawing tablet and as an artist, should you pick iPads over Wacom drawing tablets?
In this Apple iPad Pro vs Wacom Cintiq comparison, we have done a detailed side-by-side comparison to find out which is a better deal, and which tablet should you pick as your next drawing device.
Apple iPad Pro – Wacom got some competition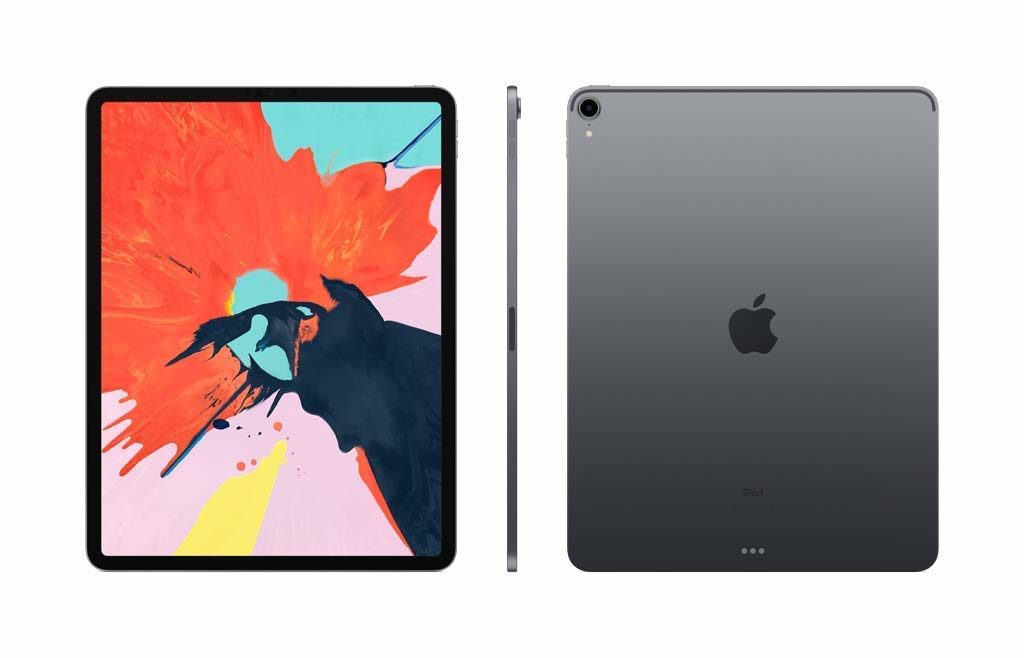 As an artist, there are a couple of features you want in an ideal drawing tablet. They must have a great stylus, should be portable, have good battery life, and most important – have good drawing applications.
Apple iPad comes closest to home and has most of the above-mentioned qualities.
iPad is a very lucrative device and is capable of doing multiple tasks. This "jack of all trades" like property makes it a very appealing option and a great alternative to traditional Wacom devices.
In the last few years, Apple has been making major changes and improvements in their iPads.
They are faster – more powerful than ever and come in an incredibly thin form factor. It comes with the latest generation of Apple pencil which is one of the best digitizers in the market.
PROs
Most accurate and reliable stylus
Standalone device
Good battery backup
Lightweight and Portable
CONs
Limited desktop-class apps
Lacks 3D applications
Only available in two sizes
Wacom Cintiq Pro – Artist's favorite tool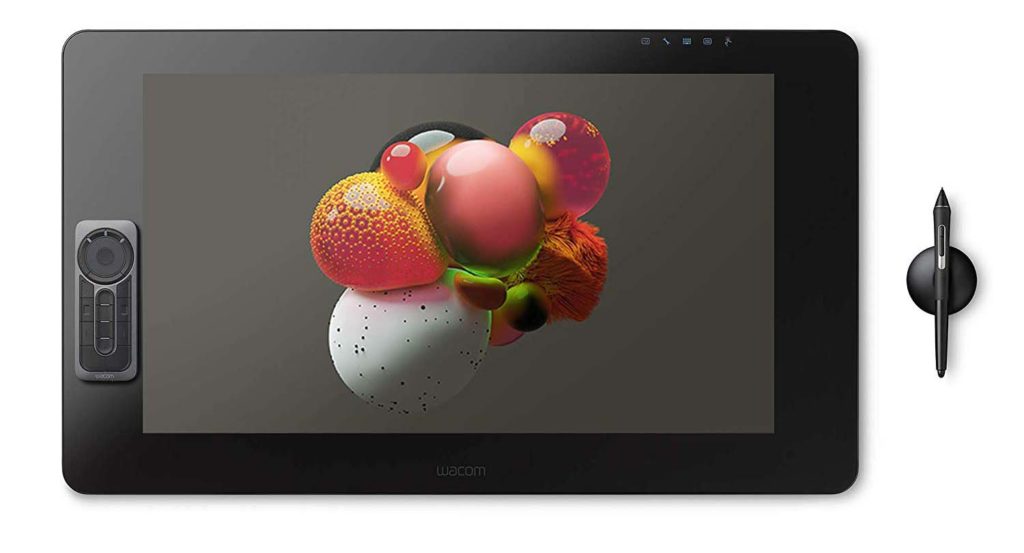 Wacom is the most respectable brand when it comes to drawing devices who are making tablets for decades now.
Needless to say, they know their stuff well and it is clearly evident from their drawing devices.
Where iPads are all in one device which can be used for multiple tasks, Wacom Cintiqs are application-specific devices made specifically for artists.
Its design, features, and accessories are carefully made to provide a superior drawing experience to digital artists and make their tasks easier.
Cintiqs devices are just a screen with digitizer support without any extra bells and whistles. They come in different sizes which ranges from 13 inches to 32 inches.
PROs
Custom made for digital artists
Best stylus in the industry
Comes with handy accessories
Available in varying sizes and resolution
Fully Customizable
CONs
Needs to be plugged with a computer or Cinitq pro Engine
Not portable
Expensive
Apple iPad Pro vs Wacom Cintiq – what to look for
iPad and Wacom Cintiq are two very different devices. How they work and the technology inside them is completely different from one another.
Here is the list of all the main features – We will compare them one by one to find out which device has the better hardware-software combination and which is more practical for digital artists.
Screen size – is a bigger screen better?
iPad Pro comes in two sizes – 11 inches and 12.9 inches. Some people like the smaller 11-inch model as it is more portable but most of the artists prefer the 12.9 inch iPad as it has a bigger drawing area.
Wacom Intuos starts with the Wacom Cintiq 13 with 13-inch screen followed by Cintiq Pros with 16, 24 as well as a 32-inch screen.
Which one to choose
Everyone likes bigger devices but bigger is not always better, as the device increases in size you start to lose portability.
One of the most important things to consider is – how you are gonna use it.
If you have a permanent office or a home studio then it makes sense to go with the bigger devices. But if you constantly move around and "work on the go" than a smaller device would be a better choice.
Display quality and Resolution
Wacom device comes with full-color gamut supported displays which are very accurate in terms of color production.
They are bright and vibrant and very comfortable to look at.
It comes with FullHD as well as 4K resolution.
On the other hand, iPads have a superior display than what you get with Wacom devices.
Their screen looks beautiful, colors are on point and they are bright enough to be used outdoors. Along with that, iPads have a true tone display with a 120 Hz refresh rate and comes in 2732 x 2048 p resolution(12.9-inch).
The true tone changes the color temperature of the screen according to their environment, some people like it but most of the artists turn this feature off – as they don't want any inconsistency with colors.
The 120HZ screen helps with making the apple pencil strokes feel smoother. iPads also have laminated screens with no parallax issues.
Battery life and Charging speed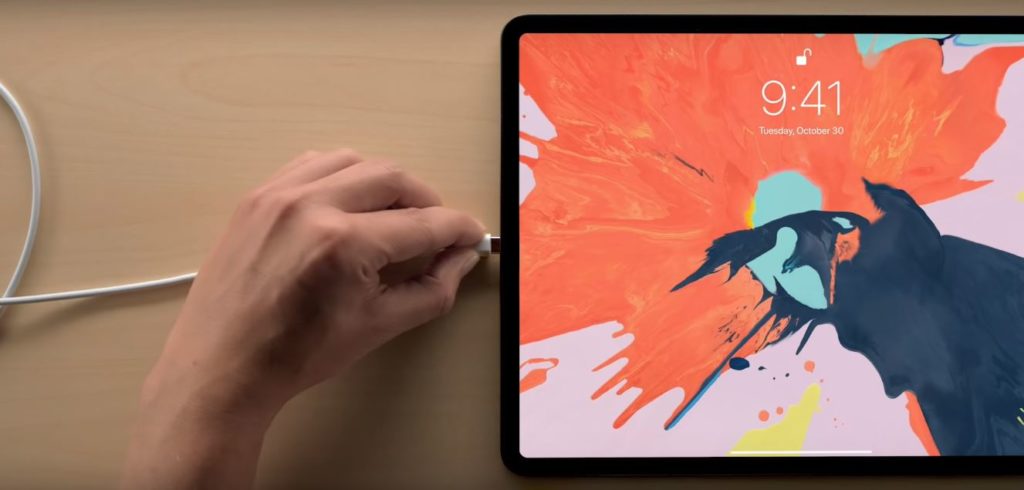 iPads are portability focused devices, so they are expected to have decent battery life.
As per Apple's official statement, it can last for up to 10 hours uses on a single charge, which is actually very impressive considering how thin they are.
It takes 1 hour and 33 minutes to charge an iPad Pro from 0% to 80% with the help of a quick charger.
Wacom Cintiq does not has a battery and needs to be connected to a power outlet.
But Wacom has a device called MobileStudio Pro which is a standalone drawing tablet and has processors built inside like the iPads.
In terms of battery, it lasts around 3-4 hours on a full charge which is nowhere near what you get with iPad.
Drawing surface – matte or glossy
Wacom Cintiq is specifically made for being used with a stylus. Drawing with a plastic pen on glass surface makes the pen slip and lose control.
Wacom knows artists love a little texture on the screen. So they came with etched glass which creates slight resistance while drawing which gives more control over the pen and sounds like a paper.
Whereas iPads come with glossy screens which may not be ideal for drawing with a stylus but like many artists you could slowly get hang of it.
Or you can apply a matte screen protector like "paperlike (Amazon)" which gives a similar paper-like feel and sound as the Wacom tablets.
Matte screens may be better for drawing with a stylus, but it makes the colors on the screen appear dull.
These effects are more visible with deep black colors.
On the other hand, glossy screens like iPads do not disturb the colors and that is the reason some artists prefer to use them without matte films.
Apple pencil vs Wacom Pro Pen 2 – Stylus comparison

Wacom Pro pen 2 and Apple Pencil are the two best stylus in the market and very similar to each other in terms of what they can do.
In spite of all the similarities, they work on very different technologies. Apple Pencil is an active stylus whereas Wacom Pro Pen is passive.
Active stylus vs passive stylus
The active stylus has a battery inside the pen whereas the batteries are absent from the passive stylus and use electromagnetic waves from the tablet to transfer energy and data.
Both technologies work equally well and produce similar levels of performance and accuracy.
Now, as the passive stylus does not have a battery – they do not need charging. On the other hand, apple pencil needs charging but with the latest iPad Pro, charging your stylus is streamlined and fast.
Pressure, Tilt, and Buttons
Wacom Pro Pen 2 has 8192 levels of pressure sensitivity whereas Apple pencil does not mention any official numbers for pressure sensitivity.
Both stylus comes with tilt sensitivity which works flawlessly without any glitches.
The quality of the strokes, the accuracy, and the pressure variation are on point in both Pro Pen 2 and Apple pencil.
Apple pencil takes a slight edge in latency and speed. So, it is clearly evident that Apple Pencil and Wacom Pro Pen are equal in stylus performance.
The latest generation of Apple pencil comes with a touch-sensitive single button on the side face, which can be changed to a different shortcut.
Although you do not have the same programming options as with the Wacom stylus.
Wacom Pro Pen 2 has two physical buttons on the side along with an eraser at the back. All of which can be customized to have different functions – depending on the application. You can also change the pressure settings.
Hovering Cursor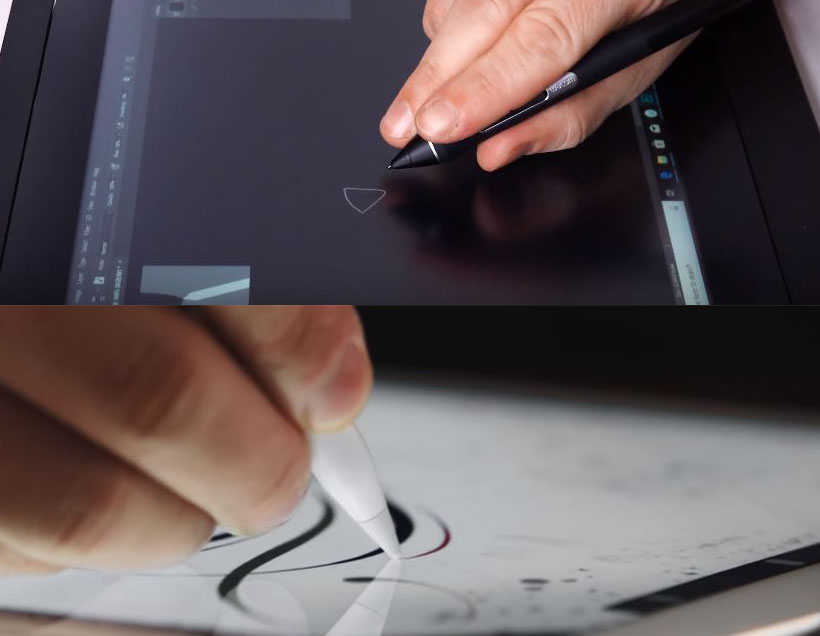 If you have used a Wacom Cintiq or any other pen tablet – you would have noticed a cursor that appears on hovering the pen above the tablet.
The cursor gives the basic idea of the shape and size of the brush. In iPads, no cursor or silhouette appears on hovering the apple pencil.
Pen – Feel and Comfort
What sets the stylus apart is how they feel in hand. Apple Pencil is very thin and looks like a real pencil in terms of shape and size.
Some artists really love this low profile slender stylus but others don't like it very much.
Wacom Pro Pen 2, on the other hand, feels much more substantial. It is wider and has ergonomic curves that help with better grip and comfortable hold.
Supported Apps and software
iPad has got better with time and has some of the very advanced drawing apps like Procreate, Clip studio paint, Affinity photo which is as good as their desktop counterpart.
But, iPads take a backseat when we talk about animation, 3D modeling, and sculpting apps. Although there are few apps on iPad such as Forger which is decent enough but still looks primitive when compared to the desktop software.
This is where Wacom Cintqs outshine iPads. They support every single drawing and modeling software whether it is photoshop, Krita, or Corel painter for making digital art or Full-fledged 3D modeling apps such as Mays, 3ds Max or Cinema 4D.
How to turn your iPad into Cinitq – Screen Mirroring
Remember? professional – industry-standard applications are not yet available for iPads. There is a simple workaround that solves this issue.
There are apps like Astropad which allow you to project the screen of your computer onto iPads and use it like a Cintiq. The speed and accuracy are very good with minimal latency. You can connect the tablet with the computer wirelessly or using a USB cable.
UPDATE: In their recent event Apple announced the iPad will natively support screen mirroring through their app called "sidecar".
In case you have a windows computer there are alternatives such as Easy canvas or Duet which essentially does the same work.
Processing power, speed, and latency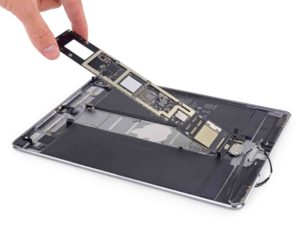 In some tablets when you draw a line the stroke appears after few milliseconds on the screen.
This time delay is called Latency. Latency plays a big role in having a good drawing experience.
In the case of Wacom Cintiqs, the latency and overall fluidity of the device depends on the computer it is plugged in.
If you plug in your Cintiq with a low-power computer you will have latency and app freeze issues.
These things completely disappear once it plugs to a high-performance computer.
Wacom has its own Computer attachment for Cintiq Pro 24 called "Wacom Cintiq Pro Engine" which makes your Cintiq a standalone computer.
In spite of being incredibly thin – iPad, in general, have a very powerful processor. The latest iPad Pro 2018 is said to be faster than 92% of portable PCs.
This speed and power allow it to drastically minimize latency. The pen appears as responsive and real as an actual pencil.
Storage – Internal storage and external storage
It does not matter what storage capacity your computer has, you can always plug in a cheap external hard disk to Windows or Mac computers.
iPad, on the other hand, comes in four storage options – 64 GB, 256 GB, 512 GB and 1TB.
The higher storage options are pretty expensive. Till now Apple has refused to give support for external storage drives on iPads.
But recently Apple announced that iPads will start supporting external flash drives.
This is great news, it will allow you to save some bucks iPad upgrade based on storage capacity and make transferring and importing files easier.
Startup time – quicker the better
Sometimes you get a sudden idea and you want to immediately note down or start working on. In traditional art, you simply pick a pen and start working.
When working with Cintiq, it takes a whole process to start your device and start working. This time delay is better in Ipad pro, you can just unlock the device and start working within a few seconds.
Accessories – Shortcut buttons, tablet stands and more
Accessories help the artists to customize their workflow and make their tasks easier. This is the department where Wacom takes the lead.
Wacom has a unique set of accessories like the Wacom Expresskey remote and 3D pen, tablet holder, orangutan stand.
Ipad, on the other hand, comes with keyboard accessory but no special shortcut button add-ons like Wacom Expresskey remote.
This won't be a big advantage or a dealbreaker as people often use these devices without really needing them.
Final touches – Rubber pads and pen holder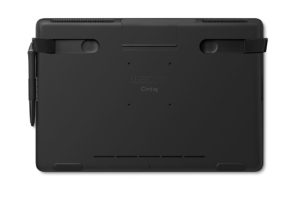 There are minor things that can make a big difference. If you look at the back of Cintiq devices – all of them have heavy-duty rubber pads.
It stops the tablet from slipping off when using a flat on the table. Ipads do not have such pads and have aluminum at the back which is quite easy to slip on smooth surfaces.
Pen holders are other such things – Wacom Cintiqs always come with dedicated penholders.
There is no pen holder that comes with the iPad or the apple pencil, they use magnets instead. In newer Ipad Pro the stylus magnetically sticks to the side edges of the tablet.
Overall fluidity – Touch and palm rejection
iPads are a very well put together device. Everything from the hardware to software along with the operating system is top-notch.
It shows its real power in simple day-to-day tasks by giving a very fluid and consistent experience.
In drawing applications tasks such as zoom, move, and rotate are flawless no matter how big are the files. iPads also come with excellent palm rejection.
Wacom Cintiq Pros has touch options but it does not feel as smooth and responsive as in apple devices.
The tablet fails to identify touch inputs quite often and the palm rejection is nowhere as good. But at least you have the Expresskey remote or the keyboard shortcuts to save the day.
Portability – Priority or not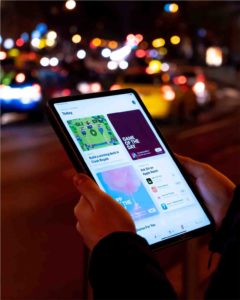 iPads are made to be portable whereas Wacom Cintiqs are made to stay permanently on a desk. If a massive screen is more important than being portable then Wacom Cintiq Pro (Amazon) is the proper drawing device for you.
Mouse support for iPads
Previously we did a little rant on Apple for not having mouse support on Ipad which even cheap Android phones have these days.
Now that changes with the recent update by Apple where they have enabled iPad users to use the mouse. Now the iPads support both Bluetooth and Wired mouse.
How to actually choose Between Wacom Cintiq and iPad Pro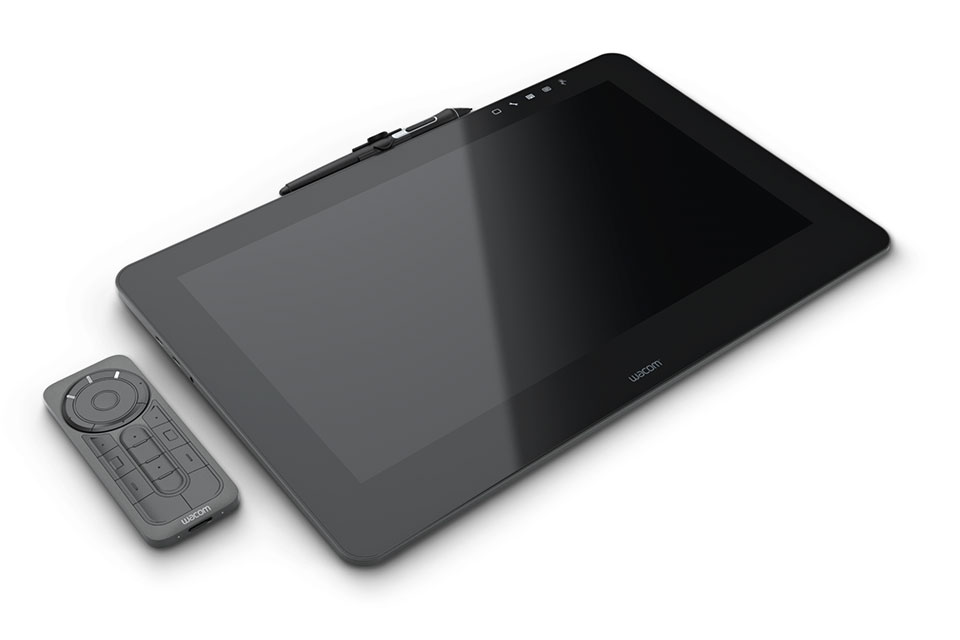 All the features, advantages and disadvantages discussed above are to give you a detailed look at the two devices.
Making the right decision and selecting the right device depends on what type of work you do and how do you intend to use the tablet.
It is very easy to grab the shiniest device but it often leads to buyer's remorse. Here is a couple of question you should ask yourself before pulling the trigger.
What kind of work you do
What you will use it for
Apps and tools you use
If your work revolves around just making art and you do not have to go back and forth between different niche-specific applications than the iPad will suit your needs as it has really good drawing apps.
But if you are an animator or 3D sculptor or modeler than iPads do not have all the pro levels apps that you may need.
Future of iPads
iPads are slowly trying to capture the attention of digital artists and creating different tools and applications to lure them.
All the major desktop drawing applications are already creating their iPad-supported apps. The industry-leading application like photoshop is already being introduced to iPads.
So it is pretty safe to say that iPad is the future and traditional drawing tablets like Wacom have to really put in a lot of effort moving forward. But for now, iPads are nowhere near perfect and not ready to take over Cintiqs.
Here is what a Reddit user has to say –
Essentially I found the iPad Pro to be a great device for on-the-go sketching but nowhere near as useful as my Wacom and laptop.
Summary – Final thoughts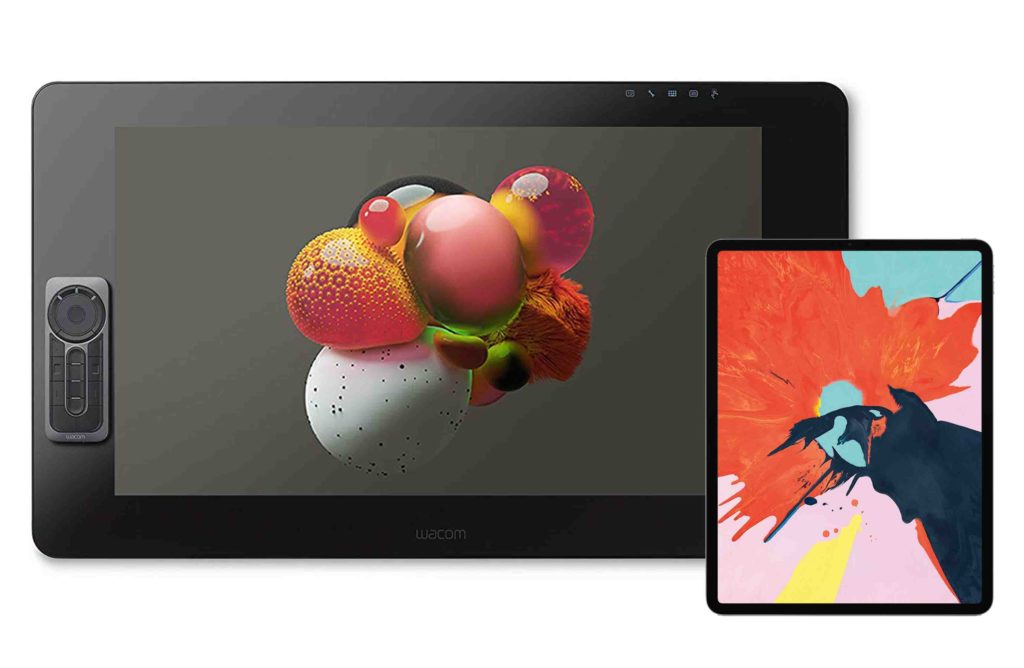 It is pretty clear from what we have learned so far – that Apple iPad (Amazon) is overall a better device than Wacom, but they are not for everyone. iPads are only recommended for people who make sketches and digital paintings.
It is a self-contained device that enables you to use it in coffee shops and other public places.
Along with drawing it also gives you other functionalities such as checking your emails, sharing your work on social media as well as taking photographs for inspiration.
For people with diverse skill sets who frequently tap into animation, modeling, character design, and use industry-standard software, Wacom Cintiq (Amazon) is a better device.
It gives you immense control and customization along with a much bigger canvas. They are more expensive than iPads but at the end of the day – totally worth it.